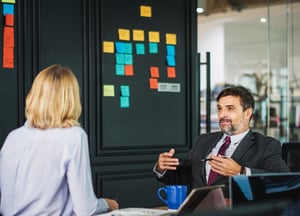 States create and enforce regulations for several reasons, such as safety and quality assurance. Requirements will differ state to state, even county to county due to varying factors.
For example, California building codes have more building code compliances that require and test components for their durability to withstand the impacts of earthquakes whereas Florida has building code compliances that require and test components for their durability to withstand the impacts of hurricanes.
That's where the Florida Product Approval process comes into play. The Sunshine State, like other states, has created measurements to determine whether products comply with a set of standards including high velocity hurricane zones, HVHZ.
The Process to Get Your Product Florida Approved!
If you're in the construction industry, then you likely know that your products aren't approved in the blink of an eye--there's a process for acquiring your FL # also known as the Florida Product Approval Number.
Products that require product approval can include:
Exterior doors

Impact protective systems

Shutters

Skylights

Windows
The following outlines the steps you'll need to take in order to get your product approved by the state of Florida.
Step 1: Apply
The product manufacturer can apply for approval by going to the State of Florida Building Code Information System website and completing the Florida Product Approval form.
Step 2: Proof of Compliance
The product manufacturer will then need to upload a test report, product certification, or an evaluation report to prove that the product is in compliance with the code.
Step 3: Application Review
After the validation process is completed, the Department of Business and Professional Regulation has staff members who will review your application which may be approved or may require additional review by the Florida Building Commission.
Additional Florida Product Approval Resources
While it's not required in certain areas, building with products that have Florida Product Approval Numbers has its advantages. For example, per state law, local jurisdictions have to accept state approved products without requiring further testing and evaluation if the product is consistent with its approval.
Not Sure if The Product is Florida Approved?
Thankfully, determining if the building components you're using are Florida Product Approved can be found much quicker than getting them approved. The Florida Department of Business and Professional Regulation lets users search product approvals by several categories such as manufacturer, category of product, product name, and more.
For more information on Eastern Architectural Systems windows and doors product approvals and ratings, click below to download our ratings brochure!