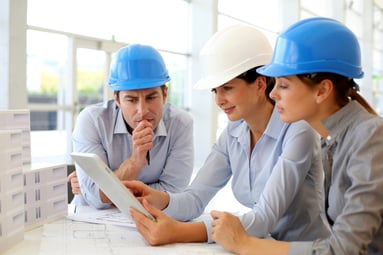 Does your company have what it takes to be an ENERGY STAR partner?
Whether you're updating your products' compatibility with home automation, like EMS just did recently with their roll shutters, or partnering with leading sustainable programs, it's important to continually advance your company's practices, products and certifications.
Nowadays, before purchasing a product, consumers are spending quite a bit of time comes to and researching company certifications, credentials and partnerships. Here are a few stats from a corporate social responsibility study featured in Forbes:
68% of millennials bought a product with a social or environmental benefit in the past 12 months.
87% of consumers will have a more positive image of a company that supports social or environmental issues.
88% will be more loyal to a company that supports social or environmental issues.
87% would buy a product with a social and environmental benefit if given the opportunity.
92% will be more likely to trust a company that supports social or environmental issues.
That's where ENERGY STAR comes into play!
ENERGY STAR is a U.S. Environmental Protection Agency voluntary program that helps businesses and individuals save money and protect our climate through superior energy efficiency.
Becoming an ENERGY STAR Partner!
The EPA and ENERGY STAR are committed to sustainable, environmental practices. To become a partner, there are a few rules of thumb that you'll need to know, including a commitment to:
Measure, track, and benchmark energy performance
Develop and implement a plan to improve energy performance, adopting the ENERGY STAR strategy
Educate your staff and the public about your partnership and achievements with ENERGY STAR
Learn more and get started on your ENERGY STAR partner application or check your application status here!
"Thirty-five percent of the Fortune 500® is working with EPA to improve financial value, boost their bottom line, and manage risk by improving their buildings' energy performance through ENERGY STAR. So are eight of the 10 largest U.S. healthcare organizations, major league sports teams, colleges and universities, small businesses, and entire cities. In total, more than 6,000 organizations are working with EPA and ENERGY STAR to make their properties more energy efficient."—review the complete list of existing ENERGY STAR partners here.
ENERGY STAR recognizes that not all companies are the same, which is why they offer different partnership types to meet the needs of different industries and sizes.
"The ENERGY STAR label appears on over 70 different product categories as well as new homes, commercial buildings and industrial plants." - ENERGY STAR
Do You Have What it Takes to Be an ENERGY STAR Partner?
Eastern Architectural Systems offers an extensive line of ENERGY STAR certified vinyl and aluminum windows and doors that help minimize energy consumption and energy bills to exceed your customers' expectations.
We take pride in our windows and doors, which are crafted by state-of-the-art machinery and processes for accurate production using the best materials, including:
Aluminum alloys
High-quality vinyl
Glass from the most respected suppliers
Our vinyl and aluminum windows and doors are equipped to suit your large scale commercial or condominium projects as well as residential new construction and retrofits. Learn more about window performance and the EPA by clicking the button below:
Additional Resources: