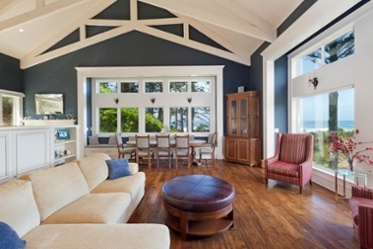 Good Housekeeping was originally designed "...to produce and perpetuate perfection as may be obtained in the household."- Clark W. Brian
True to their brand, after they had established themselves, they developed the Good Housekeeping Institute which is a laboratory intended to evaluate and assess household product performance.
If a product passes a set of extensive evaluations and assessments, it earns their stamp of approval, also known as the Good Housekeeping Seal, indicating the products quality.
"Good Housekeeping maintains good taste and exercises strict editorial judgment as to products that are eligible for Good Housekeeping's limited warranty to consumers. Good Housekeeping bestows its limited warranty Seal on those products that have been evaluated by the Good Housekeeping Institute and been assessed to perform as intended. These judgments are the basis of the Good Housekeeping Consumers' Refund Policy." -Good Housekeeping
Good Housekeeping Seal: Why It's the Value-Add You'll Love!
The Good Housekeeping Seal has been around since 1909, and each product that successfully undergoes rigorous evaluations and assessments earns this seal, which comes with a 2-year money-back guarantee in addition to the dealer and manufacturer policies. This gives your customer confidence that any defect will be fixed or their money back and, most importantly, they'll have peace of mind.
Good Housekeeping Seal Stats
21% of consumers are willing to pay more for a home building product if it has the Good Housekeeping Seal.
89% of consumers are more inclined to buy a product carrying the Good Housekeeping Seal.
87% of consumers are more comfortable buying a product they are unfamiliar with if it has the Good Housekeeping Seal.
88% of consumers are more likely to trust a product and its advertising if it is displayed with the Good Housekeeping Seal.
*Source: Fairfield Research, July 2011
Check out the following resources for more information about the history of the Good Housekeeping Seal and frequently asked questions.
Looking for Good Housekeeping Seal Products?
Helping homeowners build or renovate their forever home can get complex--especially when it comes to making the right decisions.
Did you know that Eastern Architectural Systems is a manufacturer of Earthwise windows and doors, and all Earthwise products are Made in USA Certified ® and that we're also the only manufacturer in Florida that produces Earthwise vinyl windows, the only vinyl impact window backed by the Good Housekeeping Seal?
Choosing products that have the Good Housekeeping Seal for your building projects gives your customers the peace of mind knowing that they've undergone rigorous testing and their money is backed with a 2-year guarantee.
Download the Eastern Architectural System Window & Door Brochure below to help guide you and your customers search for the best installation for their home.