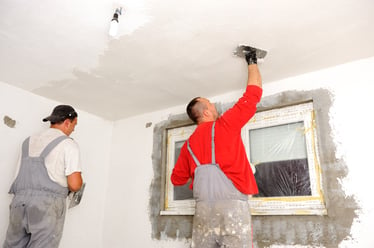 Founded in 1994 with hundreds of employees, HGTV is one of the largest networks for DIY'ers and home remodelers.
According to Daily Caller,
"The Home and Garden TV channel nearly doubled CNN's ratings … HGTV averaged 1,289,000 viewers from June 3-9 during the prime time hours, according to Nielsen Media Research. Their ratings came in third for the week behind only Fox News and MSNBC. USA Network, TNT and the History Channel rounded out the top six, and they were the only networks to average over one million viewers."
HGTV serves as inspiration to new and seasoned homeowners. Whether it's updating your decor to trendy new designs or a total renovation, you're sure to find HGTV to be a valuable re-design partner.
The network provides several handy tools and resources, and below are our top 6 HGTV home improvement go-to shows!
6 Helpful HGTV Home Improvement Shows
Love It or List It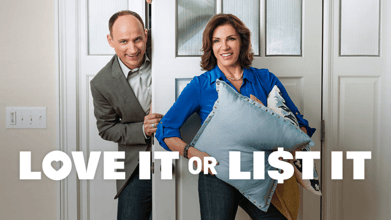 "When a house no longer feels like home, homeowners are left with a big financial and emotional question: renovate or sell it? Love It or List It helps fed-up homeowners decide. In each hour-long episode Realtor David Visentin and designer Hilary Farr compete for the homeowners' final decision to stay or go. David's insider perspective on the real estate market helps target listings to prospective buyers, but Hilary is determined to show homeowners that, within their budget, she can transform their worn-out house into a castle they can love. If the owners decide to list it, Hilary's hard work adds to the home's resale value. It's a tough decision either way. Which choice would you make?" - HGTV
House Hunters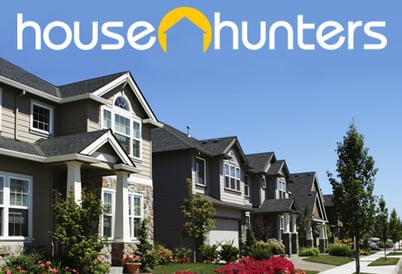 "House Hunters takes viewers behind the scenes as individuals, couples and families learn what to look for and decide whether or not a home is meant for them. Focusing on the emotional experience of finding and purchasing a new home, each episode shows the process as buyers search for a home." - HGTV
Property Brothers: Forever Home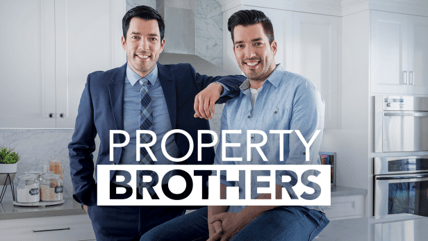 "Drew and Jonathan Scott are on a mission to help couples transform their houses into forever homes where they can put down roots and happily spend their lives. But before that can happen, they need Drew and Jonathan to unlock the full potential of their house and renovate it into the home of their dreams." - HGTV
Fixer Upper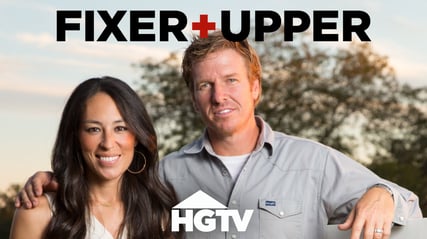 "The first rule of real estate is location, location, location, but what happens when a buyer's only option in the right location is a house with dreadful design and a clunky layout? We say buy it — then fix it! Fixer Upper pairs renovation, design and real estate pros Chip and Joanna Gaines with Waco/Dallas, Texas-area buyers to renovate the wrong house that's in the right location." HGTV
Flip or Flop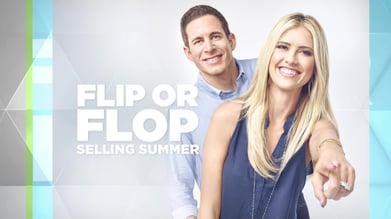 "Flipping team Tarek and Christina have viewers on the edge of their seats as they purchase dilapidated properties for cash, sometimes sight unseen, and then renovate and flip them for resale. From the nail-biting purchase at auction, to the sometimes-exasperating renovations, discouraging showings and exhilarating sale, will they Flip or Flop?" - HGTV
Good Bones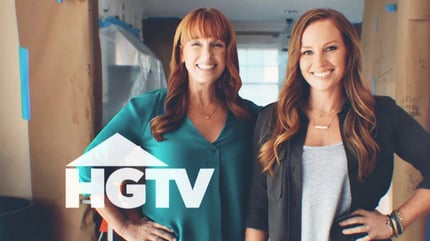 "Mother and daughter duo Karen E Laine and Mina Starsiak are setting out to revitalize their hometown of Indianapolis one property at a time. They're buying up run down homes and transforming them into stunning urban remodels. With Mina's real estate know-how and Karen's no-nonsense legal background, these ladies are unstoppable in getting a property they want and enlisting their family's help with demo and construction. When it comes to exciting new homes in the city of Indianapolis, it all comes down to the ladies of Good Bones." - HGTV
Looking for More Resources & Inspiration?
HGTV is a valuable resource for homeowners, DIY'ers, and interior design enthusiasts. If you want even more resources and inspiration on how you can enhance your home's design and energy efficiency, follow us on Instagram by clicking the button below.