About the History of EAS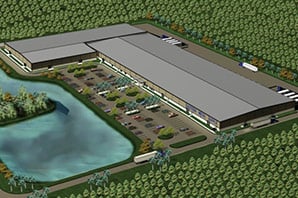 Who We Are
Eastern Architectural Systems (EAS) provides a complete line of custom-made windows & doors: aluminum and vinyl, impact and insulated impact. Tested for strength and integrity, and built with style in mind, EAS windows and doors exceed the requirements and challenges of today's discerning buyer.
EAS is a manufacturer of Earthwise windows and doors, and all Earthwise products are Made in USA Certified ®. This means a lot to us: We believe in our country, and in the communities where we work and live.
Our Bertha line of windows and doors is HVHZ certified.
A wholly owned division of Eastern Metal Supply (EMS), EAS is headquartered in Ft. Myers, FL.
What We Believe In
Quality
Everything we make is custom made by craftsman that use only the highest quality aluminum alloys, vinyl, and glass, from some of the most well-known suppliers in the industry.
Reliability
Our products go through a rigorous quality-check process before anything goes out our door. See just how tough our tests are. We back all of our products with our warranty program—just another way we give you peace-of-mind.
In addition to the products themselves, our quick turn-around times ensure you get the products when you need them, and our customer service team is always available and ready to help.
Integrity
At EAS, we have a holistic approach to integrity:
Our products have the structural integrity you can count on
Our dealer family and our EAS corporate family have the highest integrity. We are fair, upfront, and honest about expectations, pricing, and have a shared goal of exceeding your expectations and needs.