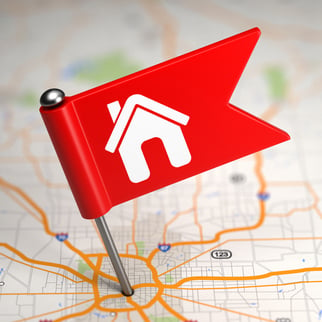 With several businesses implementing stricter return policies to help minimize the spread of COVID-19, it can be difficult to decide where to shop for your essential needs.
In addition to hurricane season approaching, having reliable installations, such as your windows and doors, in your home is essential to keeping your home safe without the hassle of boarding-up it up.
You may have already begun shopping locally to reduce any potential Coronavirus exposure from manufacturing to shipping across country and state lines.
Shopping locally, has several other benefits, including:
Unique products
Better service
Enhancing your local, community's economy
There are several other advantages to shopping locally, not only from Florida door manufacturers, but also from produce and boutiques that you may even consider continuing after COVID-19 precautions.
Made in the USA, Florida Door Manufacturers
There are several Florida door manufacturers, but not all of them provide installations that are wholly made in the USA--let alone in Florida.
As a Florida door manufacturer of Earthwise windows and doors, Eastern Architectural Systems is proud to boast that all our Earthwise products are Made in USA Certified®.
This has and continues to mean a great deal to us and our customers. Eastern Architectural Systems believes in our country, and in the communities where we work and live.
Our products go through a rigorous quality-check process before anything goes out our door; see just how tough our tests are. All of our products are also backed with our warranty program and since we manufacture Earthwise windows and doors, those products also carry the Good Housekeeping Seal -just another way we give you peace-of-mind.
Whether you're looking to remodel or sell your home, Eastern Architectural Systems has all the products you need for an energy efficient and hurricane protected home.
We offer a wide variety of both aluminum and vinyl doors: impact and insulated impact to compliment your home by minimizing your energy consumption while reducing your associated bills.
Shop Locally for Florida Door Manufacturers
If you're looking for installations that are tested for strength and integrity, and built with style in mind, EAS doors exceed the requirements and challenges of today's discerning buyer.
We are also the only manufacturer in Florida that produces Earthwise vinyl windows, the only vinyl impact window backed by the Good Housekeeping Seal.
Click the button below to learn more about EAS installations and how you can benefit from them not only during hurricane season, but year-round.
You can also speak directly with one of our local dealers who can help you choose the right door to help reduce energy costs, increase your family's safety and possibly even save on homeowner's insurance!