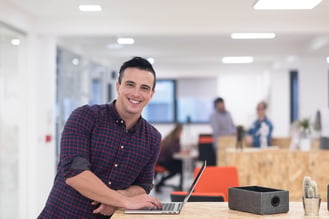 With hurricane season around the corner, you're probably looking for ways to keep your home protected from windborne debris and water intrusion.
Impact windows and doors and hurricane shutters are some home installations that help prevent hurricane damage.
There are several more benefits, other than hurricane protection, that a Florida impact window company offers homeowners. Installing impact glass windows and doors helps improve your home's energy efficiency reducing your energy bills and boosting your home's resale value.
As impact windows and doors grow in popularity among homeowners, you may be wondering which Florida impact windows companies offer the right installations for your home and lifestyle needs.
3 Questions to Ask Florida Impact Windows Companies
Whether you're looking to improve your home's resale value, lower your energy bills or better protect your home from an impending hurricane with impact windows, the following are questions you should be asking Florida impact windows companies.
Question 1: What licenses do you have?
It's important that you dive a little deeper than face value when searching for quality impact windows companies.
Asking them if they have a current state license with the Florida Department of Business and Professional regulation is one way to give you a little more peace of mind knowing you are working with a reliable business.
Question 2: How do you operate?
You should also ask how they operate or do a little digging on your own to help you learn more about their organization.
You can do this by looking at their website or social media to learn more about their history, customer reviews and testimonials, or even recent installation projects.
Question 3: Can I have a quote?
This may seem obvious, but it's important to request a quote to compare with other Florida impact windows companies or even different window styles and glass packages.
Keep in mind that a quote shouldn't be taken at face-value. You'll want to look at all the value-added aspects, such as their warranty coverage, what their customer service is like, how much you'll save in energy bills and potential home damage from hurricanes.
For example, Eastern Architectural Systems is the only manufacturer in Florida that produces Earthwise vinyl windows, the only vinyl impact window backed by the Good Housekeeping Seal which provides a 2-year warranty in addition to the manufacturer warranty.
Asking these three preliminary questions can help you narrow down your search for the best Florida impact windows companies near you. Click the button below to learn more about Eastern Architectural impact windows and doors to see if they're a good fit for your home and lifestyle needs.