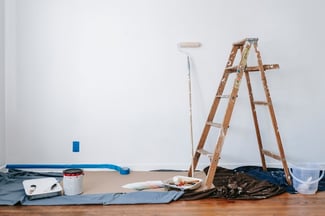 Florida homes have timeless unique styles, and may benefit from a few of these home remodeling tips.
With more people spending more time at home, many homeowners are investing in theirs and tackling a variety of renovations that have been on their honey-do list for some time now.
"Home improvement spending has been on a long steady rise, so it's not too surprising that U.S. homeowners are on track to spend more than ever this year, but the surge in demand is striking.

Max Anderson, Chief Economist at the Porch.com, measures demand based on searches for home improvement service projects on Porch.com. In the last three months, the company has tracked 330 million U.S. Google searches for home improvement work — that's up almost 50% from the same period last year." - NPR
3 Home Remodeling Tips for Your Florida Home
If you are considering making a few changes to your Florida home, then there are a few things you should take into account beforehand, such as how your windows and doors fit and function in your spaces or how you should prioritize to make your home remodeling projects manageable.
Here are a few home remodeling tips to consider as you begin tackling the updates for your Florida home.
#1: Make It Bite-Size
Trying to complete an entire home remodeling project in a day, or maybe even a week, could lead to burnout and cause more delay than progress.
Break up each project into bite-size chunks so that you can make a little progress each day. This also makes it more budget-friendly too.
#2: Ramp Up Your Curb Appeal
How is your home's curb appeal looking these days? In Florida, hurricanes, hail storms, the sun's rays and several other weather conditions can take a toll on your lawn, windows, paint, etc.
A lot of the time, homeowners will focus on the inside and sometimes neglect its exterior. However, keeping up the outside of your home can lead to a higher return on investment (ROI) and better protect you in the event of a storm if the roof does not have a lot of wear and tear.
#3: Update Your Windows & Doors
Your windows and doors play a significant role in the functionality and comfort of your home, from ventilation and natural illumination, to energy efficiency and storm protection.
If you are considering a home remodel, you may want to evaluate upgrading your windows and doors to improve your home's overall appearance, value, and function. Consider the following when tackling window or door replacements:
Installation arrangement
Type of installation (i.e. French door vs. sliding; or casement vs. picture window)
Framing material and color
Glass package (tint, low-e coating, etc.)
At EAS, we provide homeowners with a complete line of custom-made aluminum and vinyl, impact and insulated impact windows and doors to accommodate your unique home remodeling needs.
Our installations are each tested for strength and integrity, and built with style in mind to exceed the requirements and challenges of today's discerning buyer.
To learn more about all of our products, click here and download our full product brochure. Or, to learn how to shop the best function and design for your home and lifestyle, click the button below to download our Shopping Guide.