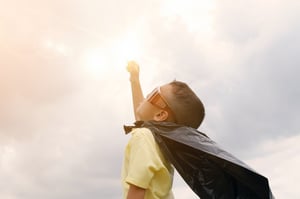 Living in Florida has several advantages: sandy beaches, warm breezes and plenty of sunshine. However, those relentlessly sunny days can take a toll on your home's energy efficiency spiking your energy bills. There's also the seasonal hurricanes and severe storms that can happen anytime between June and November.
Fortunately, with the help of technology and ingenuity, hurricane impact windows are the ultimate environmental home heroes.
They not only help keep your family, belongings and home safe during hurricanes and severe storms eliminating the need to board up your windows and glass doors with plywood and nails, they also work hard to reduce your energy bills.
Here are a few ways that impact glass is an environmental home hero and work to reduce your energy bills.
For starters, it is commonly known as laminated glass. Impact glass is designed with a layer of durable plastic (PVB) between two pieces of glass which are fused together via, you guessed it, lamination ie. a process where pressure and heat create a stronger and more durable glass structure.
The interlayer can also be made using a stronger or thicker combination to satisfy hurricane prone areas that have specific requirements for building codes. Impact glass is ideal for reducing your energy bills by reflecting outside heat and regulating your home's temperature.
You can further improve your home's energy efficiency by adding either a tint or a low-e coating glass treatment to your impact glass windows and doors, which helps to better insulate your home and reduce energy bills.
There are plenty more great benefits of impact glass, including home security, noise reduction and less UV rays infiltrating your home. Window ratings also have an effect on the efficiency of your windows and doors, so if you're confused or unsure about the different ratings and what they mean, you can use this cheat sheet as a guide.
To learn more about how energy efficient windows work, you can download our free guide below for some helpful information.