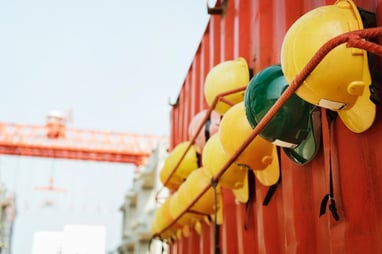 Finding qualified and skilled labor professionals is becoming more and more challenging.
The construction industry is increasing pay and upgrading benefits and perks as an attempt to make it a more lucrative career choice.
"Seventy-nine percent of construction firms plan to expand headcount in 2019, according to a newly released survey from the Associated General Contractors of America and Sage Construction and Real Estate on Wednesday, in order to keep pace with growing project demand in the sector.

That represents the third consecutive year of planned increases.

However, nearly an identical number (78 percent) of construction firms say they are having a hard time filling both salaried and craft positions. That is down slightly from 83 percent at the outset of last year." - Fox Business
This skills gap has developed over time from an uneven balance between the increase of employment demands for a growing housing industry and a decrease of trained and qualified labor professionals. The shortage has trickled into the housing market with Fox Business research concluding that:
"Thirty-seven percent of contractors said the labor shortages have raised the costs of bids and contracts, while others say it has prolonged the amount of time it takes to complete projects."
Construction and home building industry success is dependent on policies, economics and labor changes, which is evident in the existing tariffs and policies as outlined in the below video:
To find a harmonious balance between the skills gap and homebuilding, it requires a multi-faceted solution, such as realistic building times, affordable construction costs, and programs that train labor workers for the necessary skills.
"In a 2016 industry survey prepared by Marianne Cusato, a professor at Notre Dame's School of Architecture, 93% of professionals felt their businesses would grow over the next year if not for difficulties in hiring skilled employees. Of those who are qualified as skilled laborers, 61% attribute the shortage to a lack of exposure to the trades for younger generations." - Keep Craft Alive
Several initiatives have been developed to help stop the labor shortage, such as Keep Craft Alive SkillsUSA which is a scholarship program that has transformed into a movement to build awareness of skills training and education opportunities, while celebrating the value of true craftsmanship.
EAS believes in quality, reliability, and integrity. Our products are made in the USA and we are proud to continue growing, employing and empowering professionals in the home building industry.