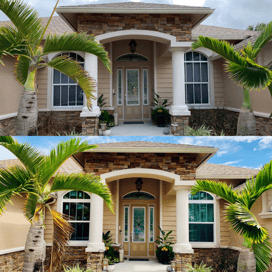 Choosing the right window treatment to complement your home's architecture and interior design style can leave you feeling like you Goldi Locks trying every porridge until you stumble upon the perfect one.
They may seem like an insignificant feature to your room's design, but window treatments serve several purposes, including:
Elevating a room's design
Adding functionality
Making your ceiling look higher
Window treatments complete a room and are typically selected at the end of a design phase but should be considered throughout the entire process.
How to Choose the Right Window Treatment for Your Spaces
It can be challenging to find the perfect complementary window treatments, but you should avoid trying different looks for each room in your home--remember that consistency is key to creating a unified look throughout your house.
Here are a few pointers to help you confidently choose the right window treatment for the spaces in your home.
#1: Lengths should be based on function and style
#2: Create layers using sheer fabrics
#3: Install blinds if it is complementary to the architecture of your home
Popular Types of Window Treatments
There are several types of window treatments you may want to consider for each of your spaces. The following are popular styles that can complement any space.
Drapes
Drapes are structured by their backing and drape from the rod down to the floor creating a more formal look.
Curtains
Curtains are similar to drapes, but they are more relaxed and made of lighter fabrics.
Shades
Fabric shades are attached to a rod mounted at the top of the window and move up and down usually by a cord.
Blinds
Blinds are similar to shades as they move up and down. However, they aren't made of fabric, rather they are bamboo, plastic, wood, or aluminum slates that tilt up and down.
Bare
Bare windows have their own window treatment options, such as a tint or a low-e coating. If you wanted to enhance your home's privacy and adjust the amount of sunlight illuminating a room, a window tint may be best for you.
You may even choose to incorporate a low-e coating, shades, and curtains as your window treatment(s) style. There are several ways you can enhance and complete your room's style and function.
Locate an EAS window dealer near you to find the perfect bare window treatment for your home, or click the button below to download our shopping guide and learn which window style and treatment is best for your design preferences and lifestyle.