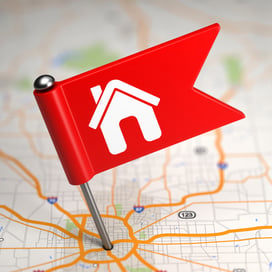 With the advancing technology of smartphones increasing the ability to shop online--practically anywhere you have data or wifi available-- online shopping is the new normal!
According to Optinmonster.com,
"Online shopping is growing so fast that the global online shopping market size is predicted to hit 4 trillion in 2020. And in the US alone, we're expecting to have 300 million online shoppers in 2023. That's 91% of the entire country's population! So far, 69% of Americans have shopped online, and 25% of Americans shop online at least once per month. The majority (59%) of these shoppers bought clothing items, and 47% bought their first item on Amazon."
When it comes to shopping for your home, from furniture to installations to window and door installations, there's an increasing demand for online shopping paired with plenty of perks, like eliminating drive time.
However, there is an extensive variety of windows, doors and manufacturers to choose from, making online shopping for these installations challenging. It's important to find a trusted dealer who can guide your shopping process and help you find the best windows and doors to meet your home and lifestyle needs.
Don't leave your window and door dealer selection up to Google Maps; find quality dealers near you with the help of our dealer locator tool!
How to Find EAS Window and Door Dealers Near You
EAS realizes that window and door shopping is a common challenge for homeowners, which is why we've created our dealer locator tool to map out local, trusted, EAS window and door dealers near you. Here are 6 simple steps to get started!
#1 Open your search engine of choice
#3 Type your zip code in the appropriate field
#4 Select your desired search radius mileage
#5 Click Search
#6 Scroll and browse the listings provided
If you're still researching which windows and doors to purchase, below you'll find a few resources to learn more about EAS windows and doors, including:
Or, you can click the button below to locate and EAS dealer near you!