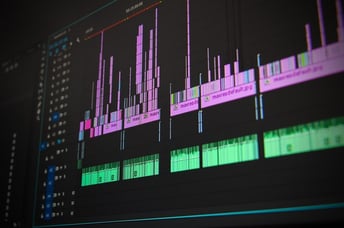 Human sensory receptors respond to internal and external stimuli and can affect a person's health positively or negatively. For example, noise is different from sound.
Sounds are what we hear, but noise is sounds that interrupt, distract or disturb and negatively impact a person's health.
The worst place to be affected by noise pollution is at home--it's your safety nest from the rest of the world.
As more research has proven the negative impacts of noise pollution, laws have been passed to help protect people from noise pollution, including homeowners.
Whether your customers live in the city or the suburbs, you can go the extra mile and help them control their environment by suggesting a window or door selection designed to reduce noise pollution and its impact on their health--at least while they're at home.
Help your Customers Reduce the Effects of Noise Pollution
The most obvious step to reducing noise pollution is through insulation.
Being an installation pro, what better way to help them than with double-paned windows, quality weather stripping, and additional insulation. Not only will this limit the blunt, environmental noise from entering their home, but it can also reduce their energy use and electric bills, which they'll appreciate even more.
Other tips you can share with them to reduce the amount of noise pollution they are exposed to include:
Shutting the door when loud appliances, such as the dryer or dishwasher are running

Wearing earplugs as needed

Planting trees or installing fencing to create barriers from surrounding noises

Lowering the volume or turning off the TV when they're not using it. This can also reduce their energy consumption if they unplug it, too.
There are plenty of ways you can help your customers reduce their exposure to the negative impacts of noise pollution. If you want to learn more about aluminum and vinyl window performance and the EPA, click the button below.