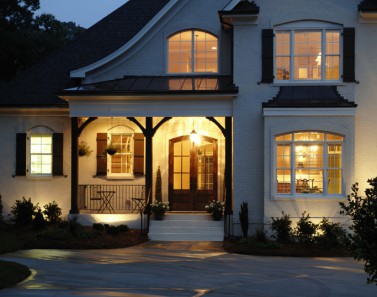 There are several ways you can enhance your home's design and decorative appeal including leveling up your window trims which are a great way to boost your home's design appeal.
Window trims are often used to cover-up gaps and encapsulate your home's unique style. They are also often considered the final touch of the window installation process.
Your window trim styles will generally match the architectural design of your home to help foster an aesthetically cohesive environment.
But, there are other factors that can influence your window trim designs and right now may be the perfect time to level up your home's window trims.
Level Up Your Residential Window Trims
There are many parts that go into the aesthetic cohesion of a window including the trim, casing, and crown molding. Here are a couple of ideas to help you level up your residential window trims.
Apply a Fresh Coat of Paint
Painting your window trim is an excellent, simple way to give your home and windows a fresh look. Consider applying a new coat of black or white paint to your exterior or interior window trims which can really help your installations pop.
Consider a Geometrical Design on Top
Most window tops are typically flat, one straight line across the top. However, you can add a bit of pizazz to them with a geometrical design such as mounting an arch or symmetrical triangle above the window casing.
Coordinate Styles With Your Home's Other Trims
There is other trim in your home, such as your baseboard trim, crown molding, or chair rails. Coordinate the style of your window trims with your home's existing trim styles to best capture a cohesive design.
Shop the Right Window Style for Your Home
Pairing your window trim with your windows and home's style may have you evaluating whether or not you should also make a few more updates in your home, like installing more energy efficient installations.
If that's you, then you should click the button below to download our window and door shopping guide and learn which Eastern Architectural Systems energy efficient installations best fit your home's architectural design.