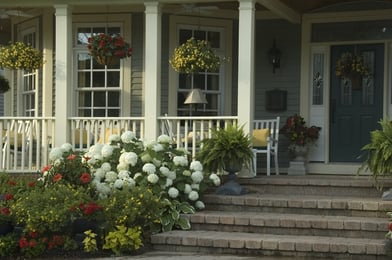 There is no denying that the housing market is extremely hot for sellers and buyers alike. Homeowners are investing in their homes which has substantially increased the demand for high-performance windows and doors across the country.
So what is responsible for this uptick in demand?
Multiple facets are causing a housing surge, such as:
Historically low mortgage rates
Millennials at the peak of their buying power
Many Americans spending more time at home
Whether it is contractors, material suppliers, or window and door dealers, industry professionals are going to great lengths to sustain and appease the market's rush.
How Window & Door Dealers Are Keeping Up With the Housing Market
The housing market is booming and the demands of the modern-day look a lot different than they ever have before.
Technological advances have created a shift in what consumers look for in their windows and doors.
With more people spending time at home, concerned about severe storm damage, and considering their environmental impacts, high-performance installations are the modern-day expectation.
Manufacturers and dealers need to be prepared and equipped to properly supply consumer's high demand for these windows and doors, starting with their suppliers.
Reliable Suppliers Help You Meet the Housing Market Demands
COVID-19 shined a light on many things, one of which was the impact on supply chains and the availability of raw materials to maintain production.
With the construction market also seeing an uptick, it adds another sensitive element to the housing market mix and the necessity for having reliable suppliers to keep up with the consumer's demands.
Here are a few ways you can evaluate the relationship you have with your suppliers.
Are the materials being sent and received promptly?
Do your vendors listen to your needs and do what they can to accommodate them?
Is there transparency and collaboration between you and your suppliers to maintain productivity?
At Eastern Architectural Systems (EAS), we believe in supporting our country, economy, and the communities where we work and live which is why we're proud to be a manufacturer of Earthwise windows and doors that are Made in the USA Certified ®.
To further enhance and improve our products and service, all of our glass is manufactured by Cardinal Glass Industries, in Ocala. They produce all laminated and insulating units for us with a 5-9 day lead time, depending on the product.
This strategic transition helps us to exceed your expectations while supporting our local communities.
The housing market, like anything, has seen highs and lows. And its current state is red hot and significantly boosting the demand for high-performance residential windows and doors.
Click the link below to learn more about our window and door ratings.