Decorating your home can be influenced by your favorite colors, patterns and seasons. From your table centerpieces and door wreaths to your florals and window treatments, there are plenty of nooks and crannies in your home to decorate throughout the year.
Windows are your home's largest installations, so having the right window treatments to match your personal home decor style is a must!
5 Interior Design Styles
We've outlined five popular design styles to guide your window treatment pairing with your interior design style.
1. Nautical
Inspired by the ocean, the nautical look is pretty common and apparent in many Florida homes that have coastal elements. The seashell and lighthouse decor on coffee tables and walls will make you feel light and breezy.
Complimentary accent colors and window treatments should be sheer, encompassing shades of navy blue, white and gold.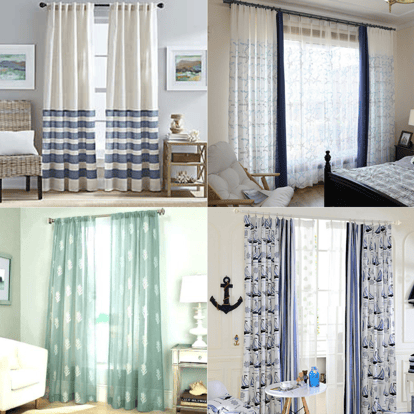 2. Contemporary
Contemporary interior design styles incorporate clean, smooth lines and solid colors accompanied by sleek and low-set furniture with metal frames.
Complimentary window treatments will accentuate this sleek look with muted neutrals or bold colors, utilizing basic shapes and geometric patterns.
3. Country
Country interior design styles combine rustic and elegant characteristics of muted hues with soft floral patterns accompanied by red, black or white accents. Handmade elements add a historic country touch.
Complimentary window treatment and fabric patterns include floral, checked or striped vintage patterns.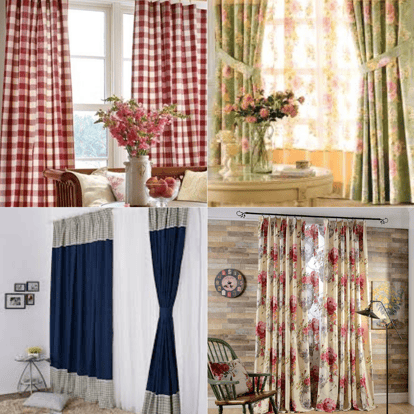 4. Industrial
Industrial interior design styles are known for their exposed building elements, including brick walls, pipes, open floor plans, large windows, and neutral color palettes. Its textiles range from rustic wood and metal to leather.
Complimentary window treatments are inspired by bold, neutral colors that enhance your exposed elements and large windows.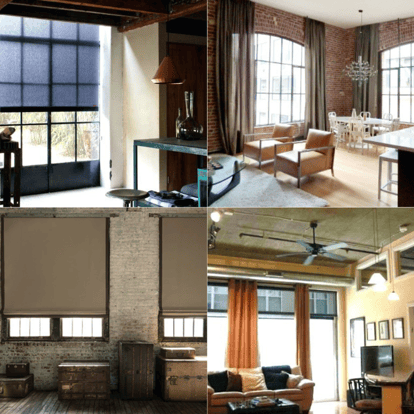 5. Modern
Modern interior design is minimalistic, using material as the main source of decoration.
Window treatments for the modern interior designer should reflect a neutral palette, polished surfaces and strong asymmetric geometric shapes.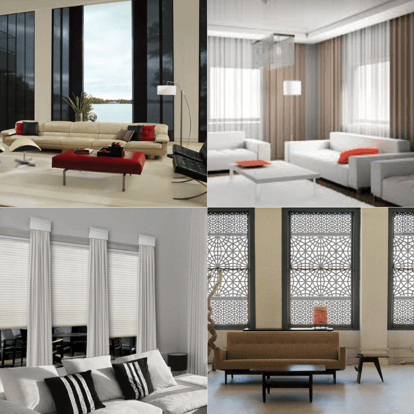 Pointers for the Perfect Window Treatments!
Here are five pointers to help you perfectly place your window treatments.
Hang your curtains high and wide rather than directly above the window

Layer your window treatments but don't go overboard and clutter the window space

Install curtains that drape down to the floor and don't stop at the window sill

Invest in wide slat blinds if blinds make sense for your interior design style

Play around with different window treatments in each room
What's Your Interior Design Style?
Your home is your space and should reflect your individual style. There are plenty of ways to decorate it while complimenting your design style. Window treatments are a great way to enhance your style.
Don't forget to share what your interior design style is with us on Instagram, Twitter, or Facebook!