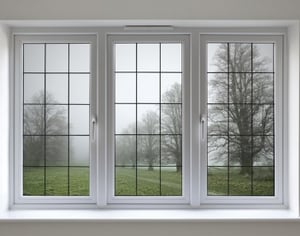 Florida is not always sunny and seventy-five. There are a few winter cold spells that blow through the Sunshine State at the beginning of each year. To help you keep your energy bills low and your home comfortable this season, here are a few room-by-room energy-saving tips to try this winter, including:
Using an energy-efficient space heater
Replacing your windows
Updating your appliances
Closing your window coverings
Summertime is when Florida's HVAC systems get the most use, but sudden drops in temperature can have people drastically changing their thermostats which can throw your energy bills way off your budget. Understanding how to best navigate your thermostat and other areas of your home will help you maintain and reduce those energy costs in summer months and on chilly winter nights.
Energy-Saving Tips for Your Home This Winter
There are several ways to reduce your energy use in every room in your home during winter. Here are our top energy-saving tips to help keep you and your family warm this winter without jacking up your electric bill.
Energy-Saving Tip #1: Use a Space Heater
Buy a few energy-efficient space heaters and place them around the house or in the room(s) being occupied to help keep you warm.
Energy-Saving Tip #2: Invest in High-Performance Installations
Investing in high-performance installations, such as impact glass windows, increases your home's circulation and reduces your energy bills without having to overuse your heating unit.
Energy-Saving Tip #3: Update Your Appliances
Update any gas appliances with ENERGY STAR® solutions.
Energy-Saving Tip #4: Close Your Window Coverings
Minimize the chill in your home by closing your blinds and/or curtains at night or when the cool air is stronger than the sun's rays which are especially helpful if you don't have impact glass windows.
Which Energy-Saving Tips Will You Practice This Winter?
There are plenty more ways to reduce your energy bills and maximize your home's energy efficiency this winter and all year round especially with the help of high-performance, impact glass windows and doors.
To learn more about how these installations positively affect your home's energy efficiency, click the button below to download The Homeowner's Guide to Energy Efficient Windows.