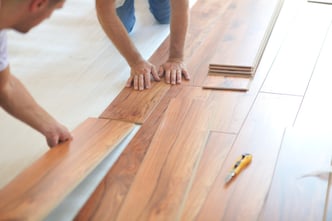 South Florida residents have plenty to enjoy from the nearly all year round sunshine and beach waves to the lively culture and endless things to do.
But, when you're not at the beach or out on the town, you may be entertaining or sitting back relaxing at home. Perhaps you're thinking about that one room or part of your home you've been wanting to improve.
5 South Florida Home Improvement Ideas for Your Home
There's no time like the present and if you're looking for different ways to update your home while increasing your resale value, below, we've listed 5 South Florida home improvement ideas just for you.
#1 Add a Splash of Color
You can change the entire feel of a room just by painting it a different color. If you're looking for quick South Florida home improvement ideas, try updating your home's interior color pallet.
#2 Update the Hardware
Swap out your cabinet door knobs and handles, switch plates and faucets for new ones. You can have fun with them by choosing different knob colors and styles for each item.
#3 Add Layers of Light
Whether you're aiming to create a cozy warm feel with yellow lights, or a bright sterile environment with white light, you can easily add layers of light to enhance the feel of a room.
#4 Install a Programmable Thermostat
Installing a programmable thermostat is one of many South Florida home improvement ideas that will not only boost your home's value but also your energy efficiency and comfort at home while reducing your energy bills.
#5 Update Your Installations
Updating your installations, such as your windows and doors, with impact glass selections is another South Florida home improvement idea that is chock full of benefits, including:
Improved energy efficiency
Hurricane protection
Increased comfort at home
Reduced energy bills
For more South Florida home improvement ideas and industry tips and tricks subscribe to our blog or follow us on Instagram. You can also click the button below to find out which window style and glass package meets your home and lifestyle needs.