Spring is just a few days away--will your home be ready? Warmer weather, rainy days and light linens are typically signs that spring is right around the corner.
As you fold up your scarves, sweaters, and boots for next fall, you may want to start thinking about how you can achieve a fresh, spring look in your home--not just your wardrobe.
3 Types of Spring Decor to Complement Your Impact Windows in Florida
There are 3 surprisingly subtle ways to seasonally update your home without breaking the bank, including linens, centerpieces, and floral decor.
Linens
You can swap out a few of your home's linens or all of them, from curtains and drapes to table runners and dish towels, with lighter materials and fresh colors.
The following are a few examples of curtains with pops of Spring colors!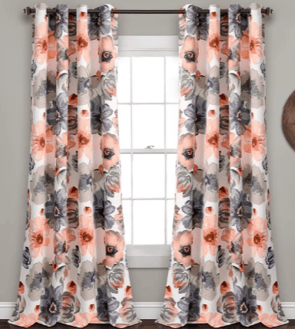 Centerpieces
Adding Spring decor to your table will easily complement the surrounding windows in the room. Whether you want to tackle a fun DIY centerpiece project or shop for pre-made decor, here are some Spring centerpiece ideas to get you started.
Florals
Nothing says Spring more than flowers. If you don't want to swap out linens or add table decor, you can easily add some spring seasonal favorites outside or inside your home.
According to O Magazine, these are the top five Spring flowers this year!
Pansy
Primrose
Forsythia
Lilac
Weigela
Don't forget to follow us on Pinerest, by clicking the button below, for more seasonal decor updates and ideas!