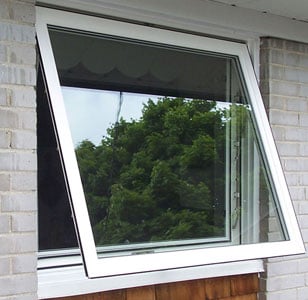 Understanding the relationship between wind mitigation and windows requires a deeper understanding of all the functions windows provide for buildings.
Homeowners have to evaluate a variety of factors when shopping for updated installations, such as how they will impact their energy bills, storm protection, comfort, and in some cases their homeowner's insurance.
Breaking down the correlation between windows, wind mitigation, and other important ratings is helpful when making the right selection for their home.
Understanding Wind Mitigation
A home's envelope has several entry points, such as your window and door openings, that are vulnerable to powerful gusts of wind and severe weather.
Wind mitigation and its relationship to those openings and your windows help measure how strong they are able to withstand wind gusts and potential related damages.
Wind Mitigation Inspections May Result in Insurance Discounts
Oftentimes, Florida home insurance policies will include a few sentences about opening protections detailing whether a home is or is not properly protected from severe weather.
Wind mitigation inspections are usually not required by insurance companies. However, like many things, equipping your home with high-performance installations, features and protections can lead to better reinforcement and lower insurance premiums.
Browse The Best Impact Glass Windows
By investing in impact glass windows and doors you may not only save on your homeowner's insurance premiums, but improve your home's overall energy performance, security, value, and comfort.
At Eastern Architectural Systems (EAS), we provide a complete line of custom-made aluminum and vinyl, impact and insulated impact windows and doors. Each of our installations is tested for strength and integrity and built with style in mind to exceed the requirements and challenges of today's discerning buyer.
You can browse all of our impact glass installations in our product brochure here, or click the button below to download our comprehensive guide and learn more about aluminum and vinyl window performance.