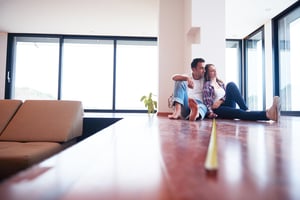 There are endless possibilities when you own your home, from the foundational home improvements and timeless decor to seasonal updates and trends.
Whether you're investing in small improvements or making large home improvements to your Florida home, there is one ultimate home improvement tip that protects your home from impending hurricane damages, improves your home's energy efficiency performance, and can improve your overall comfort inside your home.
The Ultimate Florida Home Improvement Tip
The ultimate Florida home improvement tip from a window and door pro is to upgrade your window and door installations. Especially if your home resides along Florida's coast line.
You can save hours of laborious work during hurricane season putting up plywood just to take it down then put it back up.
Upgrading your windows and doors to HVHZ approved, impact glass installations is the ultimate Florida home improvement tip. Click the button below to shop for the best glass package, style and framing material to meet your lifestyle needs.