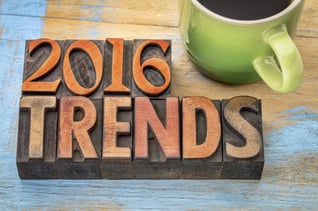 Trends define decades, forecast cultural directions and sometimes fade over time.
However, you'll probably see them again down the road... just with a more modern twist.
In any Humanities 101 class, you learn about different types of architecture, such as infrastructures built with Gothic, Renaissance and Baroque styles. One past architectural housing trend was Frank Lloyd Wright's design for a home named Falling Water, which has multi-levels and is literally built on top of a waterfall.
In the last few years, Pinterest has modernized the entire home design process for homeowners, interior designers and builders, with the pulling and pinning of new ideas and trends for homes.


The 2016 Edition of Building Trends
With a rich history of architectural trends and a modernized twist on designing, there's a variety of trends that builders, architects and manufacturers have been keen on this past year, including a few that revolve around windows and doors.
"Energy efficiency and quality again were the top considerations for choosing windows, while price edged out manufacturer and brand reputation in this year's survey as the leading variable for selecting door products.
In the near future, it will be interesting to see whether builders and architects introduce more door customization into their houses, particularly as the front entrance grows in its role of delivering curb appeal and the back door becomes increasingly integral to outdoor living and bringing the outside in.
Two-thirds of builders and architects indicated that they are specifying the same number of windows per home as they did three years ago, while one-third said they were specifying one to four more windows per home…." Check out Probuilder.com for more stats from homeowners, builders and architects.
And, keep reading to find out what top trends the window and door pros raved about in 2016!
#1 Big Windows
Let the light shine in! Big windows were favored by many homeowners this past year because they brought the natural light inside which helped them save on energy bills since less articial lighting was needed. Plus, they could enjoy the natural scenery daily without worrying about bad weather. Casement and sliding windows are a great option if you want to add natural illumination to any room.

#2 High Windows
Adding architectural windows above other windows that are at normal heights enhances the allure of the room.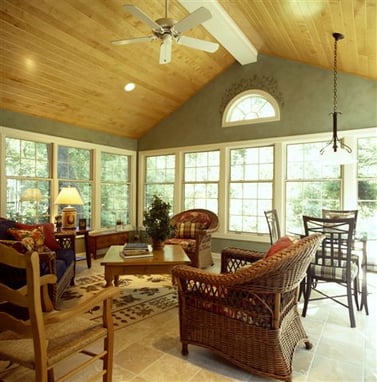 #3 Functionality is Key
A window's design has everything to do with its functionality, which is why it's no surprise that this feature is on our trending list of 2016. Double-hung windows have excellent functionality for ventilation and for opening and closing.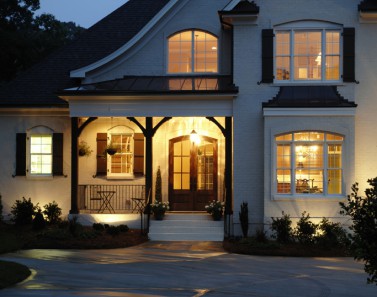 #4 Pocket Doors
Dividing your rooms doesn't mean that you have to block them off with shabby curtains or bulky doors that swing wide open. Instead, what we noticed in 2016 was the rise of glass pocket doors, which results in elegance for room separation without sacrificing your open layout or spacious interior.
#5 Glamorous Surface Treatments
This is definitely a trend for the creative and artistic homeowner. It works by installing an ordinary door of your choice and glamming it up with wallpaper, paint, nail heads, leather etc.