Entry doors enhance a home's interior and exterior design which makes them a small, yet significant detail to homeowners. These gateways into a home evoke reactions from homeowners and guests and help boost a home's resale value and improve its curb appeal.
A few considerations your customers should take into account when choosing their entry door include:
The design of the door
The color of the door
The materials used to make the door
The texture of door
The frame of the door
Potential door decorations
Each new year brings different designs, styles, and decor trends for homes--including entry doors. This year is no different. Designs will continue advancing as new technology helps develop higher quality and energy efficient properties that eliminate noise pollution, weather, water, and pest intrusion.
5 Trending Residential Entry Doors for 2020
Here are 5 new entry door trends your customers are loving in 2020!
1. Residential Entry Door Top Paint Colors
If your customer is going for a painted entry door, the number one color for 2020 is jet black with charcoal grey, red, and dark blue following close behind. Another popular entry door trend you'll notice this year is painting the door two shades of the same color.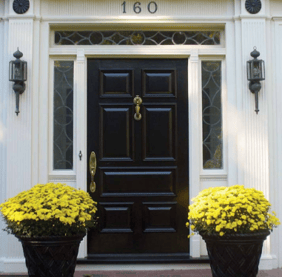 2. Residential Entry Door Metals
If your customer is looking for a more modern and sleek design, metal may be their best option. Steel and wrought iron metal are the trendy options for 2020.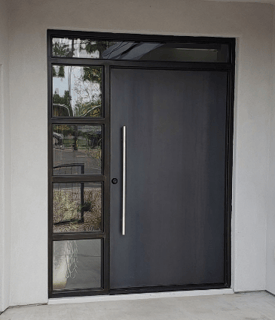 3. Residential Entry Door Glass Styles
If your customer is looking for glass styles, 2020 trends are full of options that naturally illuminate the home, which is consistent with the trend of bringing the outdoors in! You'll notice simple and decorative patterns paired with a large side glass panel.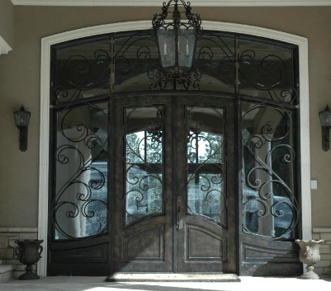 4. Residential Pivot Entry Door
If your customer is looking for a unique entry door, pivot doors are on the rise and becoming a popular alternative to the traditional hinged doors. Pivot doors rotate on a spindle in contrast to having butt hinges affixed to a frame.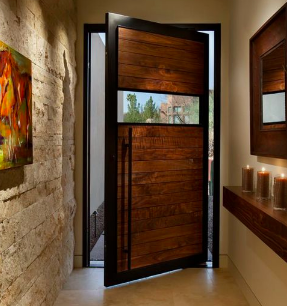 5. Residential Wood & Glass Entry Doors
If your customer is looking for a traditional design, the look and feel of combined wood and glass entry doors continues to be a timeless classic option.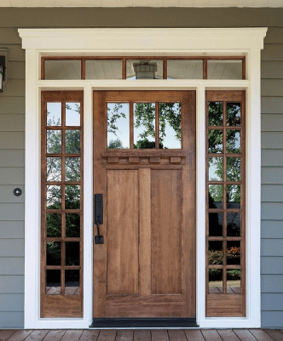 Entry doors can alter a home's curb appeal, resale value, and design--and so can patio doors. To find a complementary patio door for your customer's entry door, click the button below to download the EAS Product Brochure.