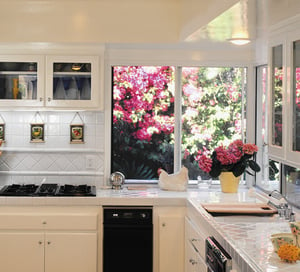 A warranty is a written guarantee, issued to the purchaser by the manufacturer and/or installer, promising to repair or replace the product if necessary within a specified period of time.
You never know what issues might arise with any products, so when you're making a large purchase, such as windows or doors, it is extremely important to make sure that there are warranties in place to keep you from having to shell out large sums of money to correct these issues.
However, it is sometimes difficult to know exactly what to look for when reviewing a warranty. You should always read the fine print on any warranty to fully understand the details. Another thing to keep in mind is that warranty jargon can be a bit confusing, so make sure you take your time to fully understand what you're reading.
Here are a few questions to ask to make sure you are getting a good warranty that is standard for the window and door industry.
Do your windows and doors come with a warranty? This is the first question to ask because it is not mandatory to offer a warranty. If the installer and /or manufacturer do not offer a warranty, you may want to purchase your windows and doors elsewhere.
How many years does the warranty last? You will find differing warranty lengths, from one year to lifetime.
Is the warranty limited or full? A full warranty means that all the parts would be replaced. A limited warranty would only apply to specific parts or defects.
Is the warranty transferable? This means that the current owner of the home can transfer the warranty to the next owner. It can increase the value of a home and appeal to potential buyers.
Is labor included in the warranty? While few manufacturers cover labor, the installer may offer it, as they installed the windows and doors.
EAS dealers are the only ones in Florida that carry the Good Housekeeping Seal, a 2-year money-back guarantee on top of the warranty that is offered through the dealer and through EAS.
At EAS, we now offer a 20-year warranty on our insulated glass! We also offer a limited lifetime warranty on our vinyl windows and doors as well as warranties on many other products.
Click here to download our EAS full warranty information and details.
Call EAS today at 800-686-8902 to get more information!
---