Each year brings new color palettes and interior design trends, from eco-friendly installations to trendy themes like the notable Farmhouse style.
Colors, textiles and decorative pieces are inspired by classic, modern, and contemporary styles, but keeping your home unique and consistent through the trends that come and go each decade can be challenging.
Whether you're renovating completely or just looking for a few areas to update, these are the interior design trends for 2020.
7 Interior Design Trends to Look for in 2020!
1. Arches
Arched entryways are gaining popularity. From windows to stairwells, you can expect to see these in the architectural designs this year! Coinciding with this trend is our EAS Fixed Architectural window with customizable arched window design options; and, upgrading to this or other EAS windows can help reduce your energy consumption and bills.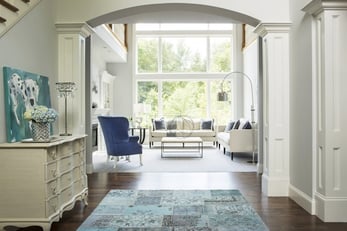 2. Built in Seating
Booths aren't just for restaurants, they're making an appearance in residential designs.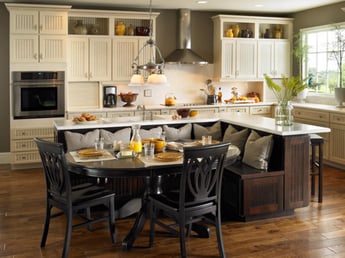 3. Terrazzo Flooring
If you haven't updated your flooring from the very popular Terrazzo flooring in the 60's, you may not want to. It's making a comeback in 2020!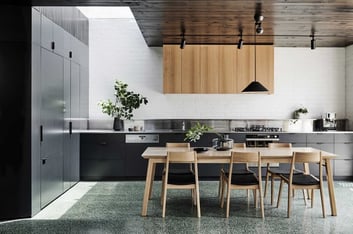 4. Color Trends
Bringing the outside in has been trending for a few years now, and 2020 is bringing it to new heights with earth tones including dusty greens, chrome, and copper colors.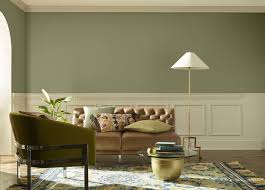 5. Doors are Making a Statement
White doors are out and dark painted doors are here for 2020. Interior doors will be art pieces and decorative staples.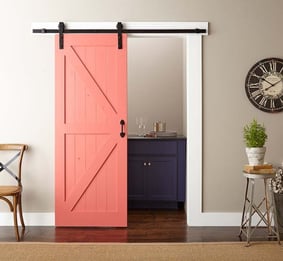 6. Warm, Natural Wood is Back
Warm natural wood adds a modern twist on the very popular wood paneled walls of the '50's--think skinny slats and unique angles. They are very popular in bathrooms and kitchens to help bring a natural and warm feel to a room.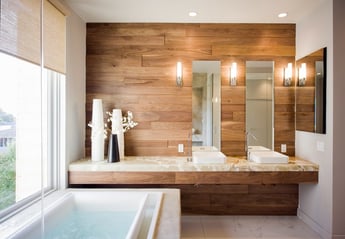 7. Home & Health Trends
As people are becoming more educated and aware of noise pollution's health hazards, homes are being designed or remodeled with higher quality installations, such as impact glass windows and insulation, to help reduce the effects of noise pollution at home.
Expect to get more oxygen in your homes as fake plants get replaced with real ones. Consistent with bringing the outdoors in, you can begin seeing homes designed with small-scale plots for indoor garden areas, which is the natural next step from the already trending living walls.
EAS picture windows also help bring the outside views into your home and may help reduce your energy bills too!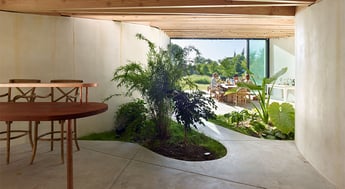 How Will You Choose to Stay Trendy in 2020?
Interior design styles may get recycled over the decades, but they add a new, modern twist each time. There are plenty of ways to mirror your lifestyle and interior design preference, yet stay relevant and on trend this year.
Whether you're planning to renovate or just looking for a few areas of your home to update, there's sure to be a 2020 trend to suit your style. If you're looking to bring the outside in and improve your home's energy efficiency, click the button below to browse some of our window and door options!