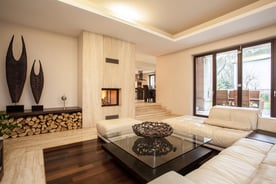 Impact-resistant doors have many benefits including the ability to withstand harsh weather, increased protection against break-ins, and lower energy bills.
Do those benefits appeal to you? If so, you're likely wondering where you can buy impact-resistant doors for your home.
Where to Find Impact Resistant Doors
Whether you prefer aluminum or vinyl, Eastern Architectural Systems (EAS) offers the quality doors you're after. We manufacture both Earthwise doors and HVHZ certified Bertha doors, with the latter being approved for use in Florida's high-velocity hurricane zones.
Not only are they both tested for strength and durability but they exceed the requirements for impact-resistant doors.
As a bonus, you won't have to worry about compromising style for safety and energy efficiency. We offer a variety of options to match the look and feel of your home. Want to explore those options? With the help of our dealer locator tool, you can find a dealer near you today.
Once You Find a Dealer, What Next?
Once you find a local dealer of impact-resistant doors, does that mean you're ready to buy? Not necessarily. It's also important to consider the credibility of the dealer you're considering. What are some things you should look out for?
The HVHZ and ENERGY STAR certifications or the Good Housekeeping Seal of Approval
Reasonable warranty coverage, which demonstrates a manufacturer and dealer's confidence in the quality of the product
Reviews from customers who've already bought from the dealer you're considering
If a dealer has trusted certifications, primarily positive reviews, and the warranty coverage to back up claims about the quality of their doors, you can feel confident in moving ahead with them.
The sooner you purchase your impact-resistant doors and have them installed, the sooner you'll be able to enjoy the benefits, protection, and savings that they provide.
Click the button below to find a local window and door dealer near you.