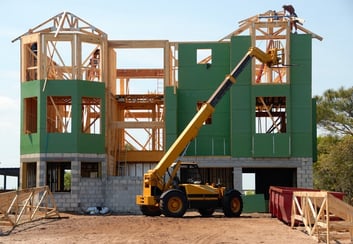 While Florida is known for its sunshine, it still has its fair share of severe weather, especially in High-Velocity Hurricane Zone (HVHZ) areas, such as Miami Dade and Broward counties.
You can install shutters and/or impact glass windows and doors to help ensure your home can withstand Mother Nature's strongest winds and rains, but if those products and their components don't meet a tried and tested set of building codes, your efforts could easily be for nothing.
Whether you're securing a residential or commercial property, you'll need to know what's required, when it's required and how to determine whether the products comply with Florida building codes and product approvals—which can be a challenge.
Why Florida Product Approval Numbers Matter
If you're building anything in Florida, residential or commercial, it has to meet either local, state or both code requirements to best secure the structure.
Industry leaders acknowledged the need for consistency and uniformity in building products and processes; Florida Product Approval Numbers, FL #, were a part of the solution as a measurement to determine if the product meets state requirements, including HVHZ.
The FL # is a good indicator that it meets the state requirements. Although it's not required in certain areas, building with products that have Florida Product Approval Numbers has its advantages. Per state law, local jurisdictions have to accept state-approved products without requiring further testing and evaluation if the product is consistent with its approval.
However, just because the product has a FL #, it doesn't automatically mean it satisfies the city and county requirements or meets Florida Building Code requirements.
For example, Dade and Broward counties in Miami have a set of building code requirements that may supersede the Florida Product Approval Numbers.
To learn more about EAS product offerings and specifications and learn how we meet the building codes in your area, click the button below to download our product brochure or reach out to our team to answer any questions you may have.