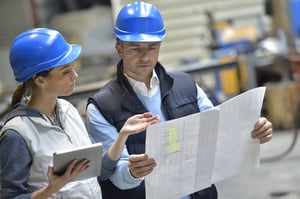 Manufacturers, from kids' toys to windows, follow stringent regulatory guidelines to ensure workplace safety, product quality and consistency.
The certifications available are endless when it comes to enhancing and proving that your product and company cause minimal, if any, harm to the environment and give back to the community.
The U.S. Environmental Protection Agency (EPA) is an independent federal government agency committed to environmental protection.
They've developed ENERGY STAR, a voluntary program helping businesses and individuals save money and protect our climate through superior energy efficiency.
All ENERGY STAR products are independently certified to save energy without sacrificing features or functionality.
8 ENERGY STAR Window Manufacturers
ENERGY STAR has several globally, partnered manufacturers who are working together to help you save money while protecting the environment through energy efficient practices and products. The following are eight Florida ENERGY STAR window manufacturers.
Beyond ENERGY STAR Window Manufacturers
ENERGY STAR is a trusted, reliable program that provides manufacturers and homeowners with a good start in the right direction. But, are there more ways you and your customers can benefit from window and door installations that go beyond energy savings? Of course!
There are several certifications and partnerships available to organizations that help maximize benefits for all parties involved.
For example, Eastern Architectural Systems (EAS) provides a complete line of custom-made windows and doors: aluminum and vinyl, impact and insulated impact that are ENERGY STAR Certified.
As a manufacturer of Earthwise products, which are Made in USA Certified ®, EAS is the only window and door manufacturer in Florida backed by the Good Housekeeping Seal which adds additional warranty protection. The EAS Bertha line of windows and doors is HVHZ rated , too!
Click the button below to learn more about how your windows and doors are rated by the EPA.
Additional resources you may be interested in: