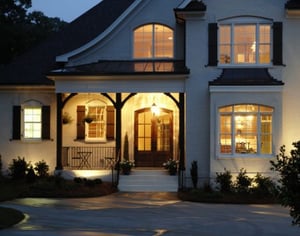 Installing new windows and doors is an investment in your home. As a large component of your home, whether it's a new build or a renovation, you want to be sure you invest in solutions that go beyond what meets the eye, such as how your windows and doors complement your home's design, and their function should complement your lifestyle demands.
Aesthetics and functionality aside, there are several benefits your impact windows can provide, such as more comfort and reduced energy bills.
The following are three big benefits you can start enjoying when you install new windows and doors.
Benefit #1: Energy Efficiency
Impact glass windows and doors are high performing installations and are pretty well known for reducing energy bills as they create a tighter seal of your home which better regulates the temperature. This also means more comfort at home for you and a consistent temperature all year round.
Benefit #2: Hurricane Protection
Windborne debris is always a concern when hurricane season comes around because it can wreak havoc on your home and cause serious damage. Impact windows are designed to withstand the impact of severe wind borne debris and hurricane strength winds.
Impact glass is so powerful that it eliminates the stress of boarding up for hurricanes or even the need for hurricane shutters.The outer layer of glass may crack on impact, but the inner layer will remain intact to keep the window standing and prevent water and debris intrusion.
Benefit #3: Improved Home Security
Impact windows have a thicker barrier reducing noise pollution to keep your home quieter. They are designed so strong that hurricane winds and intruders are unable to break through them which gives many homeowners peace of mind from enhanced security.
Have You Read The Homeowners Guide to Energy Efficient Windows? There are several aspects of energy efficient windows that you'll want to consider, including:
Window type

Design

Energy use

Labeling

Warranties

Proper installation
Learn more about how you can benefit from energy efficient windows in your home by clicking the button below to download The Homeowners Guide to Energy Efficient Windows!