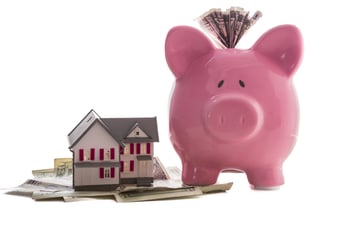 If energy efficient windows save homeowners money, why wouldn't every home have them?
Unfortunately, it's not always a no-brainer because consumers often fixate on the initial cost of the window while overlooking the long term benefits and cost savings of higher quality, energy efficient windows.
There are several parts of an energy efficient window that affect how much energy savings you can achieve, including:
Window type
Framing materials
Glass package and special coatings
Warranties and certifications
Installation
How Much Money do Energy Efficient Windows Save?
Just how much can energy efficient windows save the average homeowner? According to ENERGY STAR,
"Installing ENERGY STAR qualified windows lowers energy bills and saves you money over single-pane and even new double-paned, clear-glass windows.

For a typical home, choose ENERGY STAR and save:

$126–$465 a year when replacing single-pane windows
$27–$111 a year over double-pane, clear glass replacement windows"
Here's how much potential savings you could achieve with energy efficient installations, the Department of Energy estimates:
| | | |
| --- | --- | --- |
| RECOMMENDED ACTION | POTENTIAL SAVINGS (AS A PERCENTAGE OF UTILITY BILLS) | AVERAGE ANNUAL SAVINGS IN $ (BASED ON EIA AVERAGE END-USE EXPENDITURES*; ACTUAL SAVINGS WILL VARY) |
| | 12%-33% annually on heating and cooling bills | $100-$274 |
| | 5%-10% annually on heating and cooling bills | $42-$83 |
Would You Choose Energy Efficient Windows to Save in the Long Run?
Energy efficient windows have several added benefits, such as reduced noise pollution and better security for homes.
Would you choose energy efficient windows to improve your home's energy efficiency and save money? Click here for a few more energy savings tips this winter.
Or, click the button below to learn about EAS energy efficient windows and doors ratings!