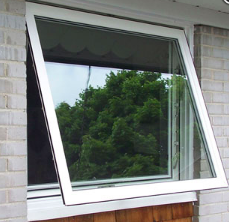 Windows come in all shapes, sizes, frames, and glass options to meet your lifestyle needs. Picture windows, for example, are a popular choice by those who want to bring the outside in and don't need the ability to open the window.
Like most installations, awning windows vary in price based on their material, size and manufacturer. By installing impact awning windows, you'll also benefit from increased energy savings.
3 Benefits of Impact Awning Windows
There are a plethora of benefits that come with awning windows, below are three of them!
#1 More Interior Design Flexibility
Awning windows can be placed higher up on walls than most other windows. This allows you to increase the natural light coming into your home, better ventilates your home, gives you more wall space for furniture and decor placement, and provides some added privacy.
#2 Moisture Reduction
Awning windows have a tighter seal than most other windows, which helps prevent against air passing through. They are hinged at the top of their frame, allowing them to open from the bottom up, which also prevents rainfall and moisture from seeping into your home.
#3 Stylish Design
Not only are these windows functional, but they are also stylish and help you create a contemporary, modern look.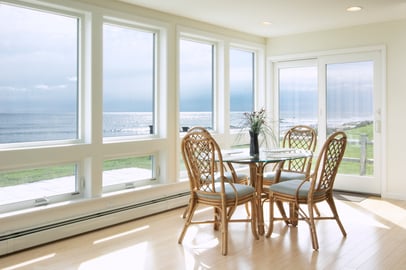 Here are a few benefits of EAS Bertha Impact Vinyl Awning windows:
Maximized protection against air and water penetration: fusion welded 3 ¼ frame & sash provide strength, stability, and rigidity
More traditional wood appearance on exterior: unique cove mold design
Lifetime warranty: frames and glass
Awning windows have various price points from $350 - 1,500 depending on the quality and makeup of the window. EAS manufactures high quality, impact window solutions, including a Bertha™ Impact Vinyl Awning Window.
Bertha impact windows offer additional benefits, including:
Hurricane protection
Enhanced security
Noise reduction
UV protection
Energy efficiency
Learn what materials and types of windows you should be shopping for to meet your needs by clicking the button below:
Additional Resources: