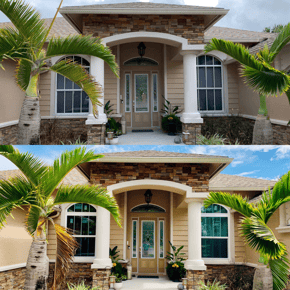 If you are looking at ways to reduce your energy bills and improve your home's energy efficiency, then you should consider updating your windows and doors to make a substantial difference.
No matter the season, installing impact windows and doors will help foster a more energy-efficient home.
With so many options available, it can quickly become complex when deciding which glass package or framing material to choose from.
Adding a simple tint or Low-E coating to your impact window and door selections allows you to drastically reduce your energy bills and improve your energy performance.
Low-E Glass Windows vs. Tinted Windows
Low-E windows are not the same as having tinted windows because their energy performance and ratings are different. Likewise, you cannot tint a Low-E coated window and vice versa.
Tinted windows help reduce the amount of heat intrusion from filtering through your windows and doors. And Low-E coatings are applied to the internal glass to separate both heat and light energy.
"Tinted windows and doors help reduce the amount of heat and light transfer, while low-E glass coatings reflect the heat back to the source allowing the short wave light to pass through for natural illumination." - Eastern Architectural Systems
Benefits of Low-E Glass Windows
There are several benefits of choosing to add a Low-E coating to your windows. Some of which include:
Consistent comfort inside your home
Reduced energy bills
No scratching off or required maintenance
No UV fading of your furniture or fabrics
2 Types of Low-E Glass Windows
There are two types of Low-E coatings you may choose to install in your home.
Type 1: Soft coat Low-E Glass Coating
This type has three silver coatings which means it has more energy-efficient properties and the best energy values in the market.
Type 2: Hard coat Low-E Glass Coating
A hard coat Low-E coating typically only has one layer of silver coating applied. In contrast to a tinted window, this coating allows you to still enjoy natural illumination in the room while avoiding harmful UV ray damages.
Which is Right For Your Home: Tinted or Low-e Glass Windows?
If you want to improve your home's energy efficiency and reduce your energy bills, then installing impact glass windows with a tint or a Low-E coating is the way to go.
Not sure which is the best choice for your home, budget, and lifestyle? Chat with a window and door dealer near you or learn more about your window options by clicking the button below to download our shopping guide.