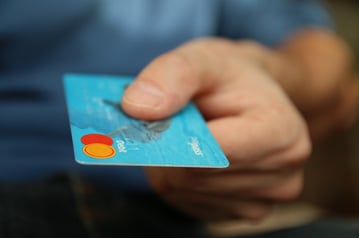 Purchasing windows for your home is not the same as going to an electronics store and buying a big-screen TV because if you don't like the TV you can simply return it. When it comes to window buying, the experience is a bit different because they are installed into your home's envelope and impossible to return.
That is why it is important to get it right the first time and make sure you are purchasing the best installations for your home and lifestyle.
The most common challenge to the window buying experience is understanding it. Window showrooms, like Eastern Architectural Systems', should provide ample education to help clarify and inform you about their available selections so you can make an informed decision.
Common Window Buying Mistakes to Avoid
The following are two of the most common window buying mistakes that you should avoid when shopping for your replacement installations.
Loving a window more than the window company.
Nearly every company can have the same window style, but not all companies will operate with the same integrity, honesty, and quality.
It is important to remember that windows are more than just a pretty opening in your home. Their primary function as a part of your home's envelope is to provide ventilation and can play a role in your energy performance and overall comfort.
Try to focus on finding a company or manufacturer who you can trust to do a great job and provide you with the best installations for your budget, lifestyle, and aesthetic needs.
Solely focusing on the performance numbers.
Windows will have a variety of performance numbers, such as a U-Value, Solar Heat Gain Coefficient (SHGC), Visual Transmittance, and plenty more. While each of these ratings is important and should be taken into account throughout the window buying process, they do not have to be your sole focus.
Analyzing and comparing these numbers easily becomes confusing and often leads to a bit of paralysis when it comes to finding the best windows for your home. Just because one window has a higher rating in one area does not mean it is a better window for your home.
You should have a good understanding of the environmental factors that can impact your home, such as hurricanes and extreme heat. Once you have a clearer understanding of this, then you can best determine which ratings are the most important to keep your home best insulated and protected. It can also be beneficial to calculate how these ratings can translate into potential energy savings costs.
Cardinal Glass Industries provides a turnkey solution for window manufacturers, like us, by designing and fabricating the most advanced residential glass product in the industry and has created a calculator to help you determine what the different performance figures mean to you.
Helping You Navigate The Window Buying Process
When shopping for the best windows and doors for your home, you shouldn't feel like you have to sacrifice aesthetics for quality or become overwhelmed by analyzing their performance numbers. Remember to keep it simple and stick with a window company or brand you trust.
At Eastern Architectural Systems(EAS), we manufacture a complete line of custom-made, aluminum and vinyl, impact and insulated impact windows & doors. Each installation is tested for strength and integrity, and built with style in mind to exceed the requirements and challenges of today's discerning buyer.
Learn more about our beliefs as an organization and how we can provide you with optimal window and door solutions here, and click the button below to find an EAS dealer near you.