Why are you shopping for energy efficient windows? Maybe you are shopping for them because you want to update your home to be more energy efficient, keep your energy bills at a minimum, and conserve your finances. Or, maybe you are renovating buildings to adhere to current building code standards.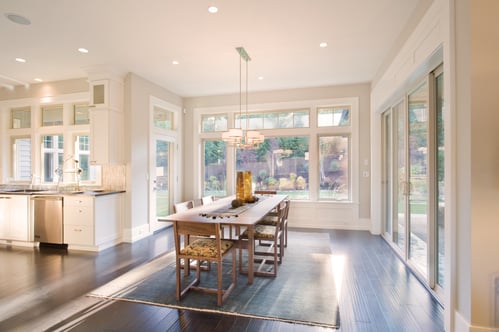 Understanding how to read an energy efficient window label is essential for making the best window purchase that is tailored to your needs.
If you have ever read an energy efficient window label, then chances are you already know that it's not laid out in the letters and words but rather in numbers and codes—so what do those numbers and codes mean to you?
The National Fenestration Rating Council (NFRC) is a leading organization which helps educate and inform homeowners and professionals about energy performance and certified ratings for fenestration products.
Fenestration includes openings in building infrastructures, such as windows, doors and skylights.
The NFRC breaks down each part of an energy efficient window label to help guide homeowners and contractors when shopping for the best window(s) that meet their needs. The different parts of window labels include:
U-factor

Solar Heat gain coefficient

Visible Transmittance

Air Leakage

Condensation

Resistance
Understanding these components of an energy efficient window label is key to selecting the best window to suit your home's energy efficient needs.
In this SlideShare, we discuss the different parts of an energy efficient window label and highlight the desired ratings for each part: