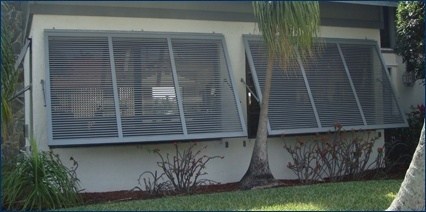 It's that time of year again--hurricane season! There's more to protecting your home, from an impending hurricane, than just boarding up the windows and fueling up the generator.
With all of the tips and tricks, DIY to-do's and hacks out there, it can easily become overwhelming and complex to figure out how you can best prepare your home during hurricane season.
Most often, you'll see the common suggestions like boarding up your windows or sticking duct tape to them in the shape of an X. While those may be overused hacks to try to protect your home before a hurricane, there are a few more preparations you'll want to consider when preparing your home for an impending hurricane.
4 Florida Hurricane Protection Tips for Your Home!
Hurricane season is an inevitable aspect of living in Florida; but, that doesn't necessarily mean that hurricane damage has to go hand-in-hand with the season. Keep reading to learn how to do Florida hurricane protection best for your home.
Florida Hurricane Protection Tip #1
Do you have an evacuation route in place? If not, this is something you should consider before and during hurricane season.
Belongings can always be replaced, but lives cannot. Once you've finished securing your home, be sure you have an evacuation route in place for the more severe hurricanes that come your way.
Florida Hurricane Protection Tip #2
Everyone says to stock up on emergency supplies, but if you don't use them that year, you're likely throwing them away or saving them for next year. However, perishables have an expiration date.
You should inventory your perishable emergency supplies either by monitoring or creating a working spreadsheet of perishable emergency items and their expiration dates and replacing or using them beforehand so they don't go to waste. Items to consider can include batteries, matches, medications, flashlights, water, canned goods, etc.
Florida Hurricane Protection Tip #3
Most homeowners may look over their homeowner's insurance--perhaps with a fine-tooth comb--before buying it, but never think to review it prior to hurricane season.
Review your insurance documents to refresh your memory of what your policy covers. It's also beneficial to take pictures and document your home's floorboards, ceilings, windows etc. prior to hurricanes in the event you may need to file a claim.
Florida Hurricane Protection Tip #4
One of the best Florida hurricane protection tips for your home is installing impact windows and doors in your home. There are several benefits of impact glass windows and doors, aside from strengthening your home's envelope for hurricane protection.
Click here for more hurricane protection tips or click the button below to learn more about Eastern Architectural Systems impact glass window and door installations.