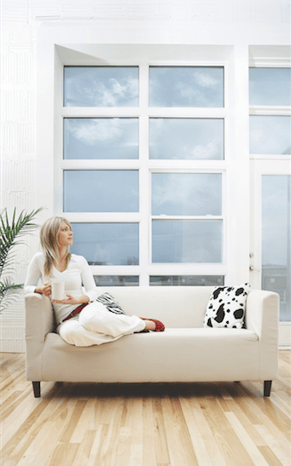 Computers, phones, dishwashers, refrigerators, and several other pricey devices and appliances come with warranties, so it only makes sense that the windows protecting your home from storm damage and intruders have one too.
There are several different types of protections for your investments and property, including homeowner's insurance and home warranties. It's important to understand the difference and why having a window installation warranty is additional protection on top of your homeowner's insurance and home warranties.
Homeowner's Insurance
Homeowner's insurance policies cover accidental home and belonging damages resulting from theft, storms, fires and natural disasters.
Home Warranty
Home warranties vary depending on where you're living and are service contracts for repair or replacement of components including central heating and cooling systems, kitchen appliances, washing machines, dryers, roof, plumbing and electrical systems. Read the top 10 home warranty reviews and learn more about home warranties.
Window Warranty
A window warranty is protection covered by the manufacturer and each one is unique in its length and quality of coverage.
How long does your window warranty last?
Some windows manufacturers may have limited lifetime warranties for their windows while others may only cover non-glass components for 5 or 10 years and glass for up to 20 years.
Eastern Architectural System dealers are the only ones in Florida that carry the Good Housekeeping Seal, a 2-year money-back guarantee on top of the window warranty offered through the dealer and Eastern Architectural Systems. Plus, our insulated glass comes with a 20-year warranty and a limited lifetime warranty on our vinyl windows and doors.
Due to how many warranty variations are available with different companies, it's very important to read through your window warranties and understand the sometimes complex verbiage.
You can learn more about what warranty questions are important to have answered prior to making your purchase with this article we've put together for you. For an even deeper dive into understanding EAS window and door warranties, click the button below!