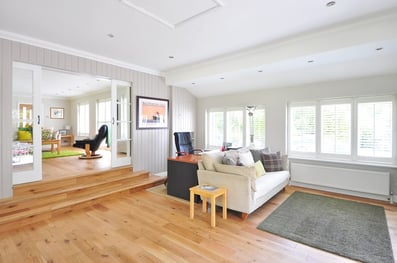 Every room in your home serves a different purpose which can make choosing the best glass installations for them challenging.
Whether you want to get creative and create an out-of-the-box design in each space or improve your home's energy efficiency there are a couple of things to keep in mind including your home's architectural style and environmental factors.
Architectural Style
Every home has an architectural style which you can use as a guide for selecting the most appropriate window style for each room. Using your home's architectural style will help foster a cohesive design inside and out.
Environmental Factors
There are also several environmental factors to consider when determining the best glass installations for your home. The environmental factors you should consider when determining the best windows for your home include your area's temperatures, climate, and weather patterns.
Choosing The Best Glass Installations for Each Room
Some window styles may be more appropriate for one room than they are for another based on how they function and in each space. For example, you may prefer a slider window above the kitchen sink so you can easily pass items through to the patio.
Here are a couple of pointers to help you best determine which glass installation is ideal for each room in your home.
Living Room Windows
Your living room is a space where you can entertain or relax with family and friends. Being one of the larger spaces in your home, it is often the ideal room for an oversized picture window. If you desire more creativity, you can mix and match a few different window sizes and styles to best capture your unique style and vision for the space.
Other popular window styles for living rooms include casement windows and awning windows especially if you are looking to open them and allow a nice breeze in.
Kitchen Windows
Kitchens are frequently referred to as the heart of any home and where most people's time is spent. The windows you choose for the space should add style, function, and value to your home.
Casement windows are a popular style for this space and sliding windows are ideal because of their ease of use. To help protect your kitchen cabinets from sun damage, consider applying an energy-efficient or protective coating to your kitchen glass installations.
Bathroom Windows
Bathroom windows often provide ample natural lighting. Because these spaces are subject to a lot of moisture, it is important to choose functional installations that allow you to easily ventilate the space but also provide the right amount of privacy.
The ideal window for your bathrooms may be a single-hung or casement window. Adding a tint, window treatment, or obscure glass can work to enhance your privacy and the design of your bathroom.
Bedroom Windows
Several window styles suit many bedrooms. The most popular bedroom windows are double-hung, single-hung, and casement window styles because of their operability.
If you're feeling a bit more creative, you may prefer a custom window shape or choose to install a bay window. There are a variety of window treatments you can choose from that can complement and capture your unique style.
Shop The Best Glass Installations For Your Spaces
Replacing your home's glass installations can often feel overwhelming at first with the vast array of styles, materials, and glass treatments to choose from. However, you should consider your home's architectural style, environmental factors, and the windows function which can all help narrow down your options.
Click the button below to download a copy of Your Window & Door Shopping Guide which contains all the info you need to know about windows and doors to help you narrow down your options and make an educated purchase that truly gives you holistic peace of mind.