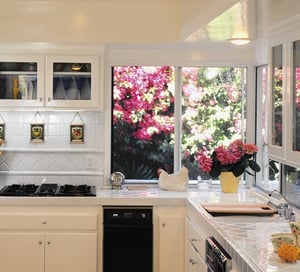 From snowbirds to full-time residents, Florida's coastline is home to many people. While the sunshine and sandy shores are enjoyed by so many, you may be wondering if Florida impact windows are required for all homes. Here's what is actually required of windows and installations for your home.
With the seasonal hurricanes and heat index, you may be wondering what the best way to protect your home and reduce your energy bills is if you call Florida your home. You've most likely heard of impact windows and their myriad of benefits from reducing your energy bill to protecting your home during hurricane season.
With all of their benefits for homeowners, you're probably wondering if it is required to have Florida impact windows? Well, while we don't make the rules and regulations, Florida Building Code does, and here's what they have to say,
"Most people think of a window's function as simply to allow light and air into the home. But when you think about it, a window in a Florida home has a rather complicated job: it must allow the sun's light to pass through, but not the sun's heat. It must keep cool conditioned air inside, but not allow condensation to form on the surface of the glass. It must not allow hot, humid outside air to leak into the home in summer, nor allow warm inside air to leak out of the house in winter. And as a result of Hurricane Andrew, it's now realized that windows are a key point of entry for wind, rain and wind-borne debris. The Florida Building Code (FBC) requires windows to be impact-resistant or protected if located within one mile of the coast where the wind speed is 110 mph or greater."
Mystery solved! While not all homes are required to have Florida impact windows, it is a good idea to consider installing them for the several additional benefits they provide.
Click the button below to learn more about impact windows and see a few of Eastern Architectural Systems impact window and door selections that meet your lifestyle and budget needs.