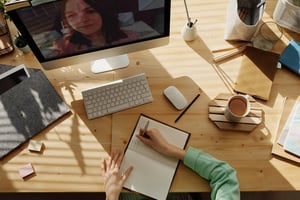 Not everything in life comes with an instruction manual, but for some things, having a few pro-pointers come in handy. Your high-performance installations being one of them. Here are 3 pro care tips for them from Pensacola vinyl window manufacturers.
High-performance vinyl windows are an investment that help protect homes while working hard to reduce energy bills, which is why many homeowners look for tips and tricks from Pensacola vinyl window manufacturers to keep theirs in the best condition possible.
While there isn't a manual per se for maintaining your high performance vinyl window installations, there are a few preventative care tips to keep in mind. Here are a few best practices to help you avoid over-washing your windows and how you can properly care for your new EAS vinyl window installations.
3 Care Tips from Pensacola Vinyl Window Manufacturers
There may not be a magic formula, but there are a few basics to keeping your high performance windows in excellent condition and streak-free. Here are our top three care tips from your trusted EAS Pensacola vinyl window manufacturers.
Pro Care Tip #1: Add a Polymer Coating
Once you have washed your vinyl windows, apply a clear polymer coating to the exterior glass pane to help protect against mineral stains, such as salt.
Pro Care Tip #2: Remove Interior Condensation
You should aim to remove interior condensation regularly with a squeegee rather than a towel which helps to avoid swirling the dirty condensation around the glass that can leave streaks or smudges. Here's an easy to follow Tip Sheet of a few tricks to combat these blurry water droplets on your windows.
Pro Care Tip #3: Avoid Over cleaning
Excessive rubbing and scrubbing can do more harm than good, so you should avoid over-cleaning your windows. Ideally, they should be cleaned once a month or once every two months depending on your home's climate and surroundings.
These are just three of our top care tips for your vinyl windows, but there are plenty more tips detailing the best cleaning tools and green products to use. If you are considering installing vinyl window and door replacements in your home, click the button below to access our guide to aluminum and vinyl window performance.