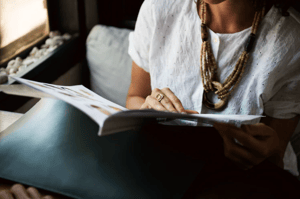 Why would you choose a brand name product over the generic option? Because quality counts, especially when it comes to your home installations.
You could have a chintzy window that has a minimal upfront cost, but in the long run you'll spend more on energy bills and possible hurricane damage repair than if you installed a high-performance window or door from the start.
When replacing your windows in Florida, look for qualities that will increase your home's value, reduce your energy bills and, most importantly, protect your family, home and belongings from potential hurricane damage.
However, being a savvy shopper, you also know that even the most high performance and luxurious products have limitations, which is why having a manufacturer-backed warranty is essential to avoiding unwanted problems that need to be addressed.
The tricky part to understanding window and door warranties is that each manufacturer and product has a unique variation of their coverage. Since it's not mandatory to offer a warranty, you should narrow your selection to products that are backed by a manufacturer warranty; this shows that they're proof is in the pudding, as the saying goes.
Seeking the best coverage to protect your investments can also be frustrating when a warranty doesn't cover certain aspects that meet your needs. Some things you'll want to account for include:
What is the length of the warranty coverage?

Are ALL of the parts covered under the warranty?

Is it limited or full?

Does the warranty cover the labor, parts or both?

Is the warranty transferable?
Limited Lifetime Warranty is the Most Common!
Each manufacturer is different, but the number one, most common window and door warranty offered through a manufacturer is a limited lifetime warranty.
This coverage will typically include aesthetic and performance defects, but may only apply to replacing the parts not the accompanying labor needed to fix it.
There are several other bells and whistles that may apply, such as extended or full warranty coverage. The important thing is that you speak to a sales representative about all of the bells and whistles available and what makes sense for your specific needs and budget.
The Extra Proof in our Pudding!
Eastern Architectural Systems window and door dealers are the only ones in Florida that carry an additional Good Housekeeping Seal, a 2-year money-back guarantee in addition to the warranty offered through EAS and your EAS dealer.
We also offer a 20-year warranty on our insulated glass windows and doors, a limited lifetime warranty on our vinyl windows and doors as well as warranties on many other products.
Call us today at 800-686-8902 or download our window and door warranty information by clicking the button below!