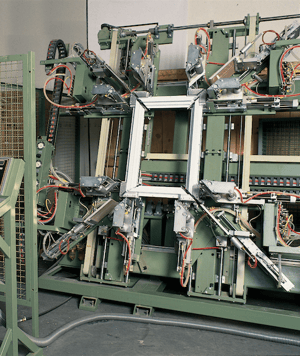 Hurricanes are a force to be reckoned with and can leave behind a path of destruction that you nor your home want to be subjected to.
Homeowners can proactively or reactively prepare for hurricanes. If you take the reactive approach, you're stuck last minute boarding up your windows with wood and nails and frantically making grocery and gas station trips. Or, you can take a proactive approach by installing High Velocity Hurricane Zone (HVHZ) windows.
There have been several advances in manufacturing technology and material testing which is why Florida Building Code has updated HVHZ requirements and tests.
HVHZ approved windows satisfy Florida Building Codes and all product approvals to meet the needs of the vulnerable HVHZ areas, including Miami/Dade, Broward Counties and Coastal Palm Beach County.
Two HVHZ Window Tests
If a product is Florida Product Approved, as all EAS windows and doors are, they have gone through testing and evaluation protocols, making them HVHZ approved.
HVHZ windows have been put to the test, large and small missile tests, to ensure they can endure hurricane strength winds, rains, pressure, and wind borne debris.
#1 Large Missile Testing
This test shoots a two by four at the window. However, it's not just any two by four; it's a six foot, nine pound piece of lumber that is shot out of a cannon at 50 feet per second.
Each part of the window is shot at, including the center, the side and the frame. Once completed, it undergoes pressurization from a pressure wall that applies positive and negative air pressure, pushing and pulling against the glass 4,500 times each way to simulate that of a hurricane.
#1 Small Missile Testing
This test requires that the window is struck by 30 pellets moving at 80 feet per second.
Though it's less intense testing than large missile testing, small missile testing is important for meeting HVHZ requirements. If the window is able to withstand both missile tests, then it is strong enough to withstand the impacts of hurricanes, HVHZ areas, and likely meets Florida Building Code requirements.
One important thing to remember is that the sacrificial glass, the outer layer of glass, may shatter, but the window structure will remain in one piece, keeping debris, mess and destruction out.
For a more technical look at the requirements for HVHZ windows, click here to access Florida Building Code Sections 2410-2415 overview of HVHZ requirements.
Do Your HVHZ Windows Give You Peace of Mind?
Certain cities and counties in Florida, such as Miami-Dade and Broward County, have developed stricter building code standards and product approval systems over time to satisfy higher HVHZ performance program standards.
If you live in an area designated as an HVHZ (or equivalent), then you need to make sure you choose a product that meets these codes and hire an installer who is knowledgeable about them. Or, if you'd like additional information on HVHZ or how to find the right glass package to meet your lifestyle and design needs, click the links or the button below.