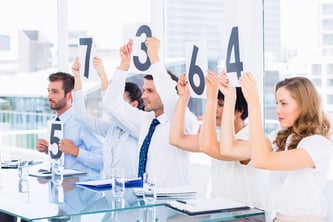 LEED (Leadership in Energy and Environmental Design) was spearheaded by senior scientist Robert K. Watson and has evolved over the years to become a symbol of sustainability achievement.
LEED is the most globally used green building rating framework that helps teams apply healthy, efficient cost-saving systems into their building projects.
"Employees who work in LEED-certified green buildings are happier, healthier and more productive than employees in conventional and non-LEED buildings. Eighty-five percent of employees in LEED-certified buildings say their access to quality outdoor views and natural sunlight boosts their overall productivity and happiness. Eighty percent say the enhanced air quality improves their physical health and comfort," according to a USGBC survey
How LEED Credits are Calculated
LEED certifications are calculated on several criteria, including prerequisites, credits and points, as defined by USGBC:
Prerequisites
"While project managers can pick and choose the credits they want to pursue, prerequisites set the minimum requirements that all buildings need to meet in order to achieve LEED certification. Additionally, fulfilling the requirements of prerequisites will not earn points. Think of them as the foundation—without it, you can't construct a building."
Credits
"Credits set your building apart from the rest. You are free to go for any credit you want within your chosen rating system, as long as it applies to your project type. Certain credits pair well with certain prerequisites or even other credits—we call that an integrated process—which amounts to synergistic benefits.

If prerequisites are the foundation, then the credits are everything else. That is also why credits earn you points."
Points
"The more points, the higher the reward. With LEED, there are many rewards, ranging from healthier spaces to buildings that save money and resources. The number of points a project earns determines the level of LEED certification it receives."
4 Main LEED Credit Categories
#1 Sustainable Sites
This credit area is evaluated based on your selected site location, evaluating the potential environmental effects and public transit proximities.
#2 Water Efficiency
This credit area is evaluated based on your reduction of water usage and re-use of grey water.
#3 Materials & Resources
This credit area is evaluated based on your reduction of waste and the environmental impact of the materials used, including their selection and disposal.
#4 Indoor Environmental Quality
This credit area is evaluated based on your building's interior affect on the people inside it, including (day)lighting, temperature, etc.
LEED Certification Levels
There are several areas that account for a LEED Certification, including prerequisites, credits, and points which you can learn more about here and even take a quick quiz provided by the USGBC to reinforce your LEED understanding. The following outlines LEED Certification levels based on the amount of points the building has earned, which come from how many credits you apply.
Platinum (80+ points)
Gold (60–79 points)
Silver (50–59 points)
Certified (40–49 points)
Brush up on the basics for LEED home rating systems or click the button below to learn how the EPA evaluates your window and door energy performance.