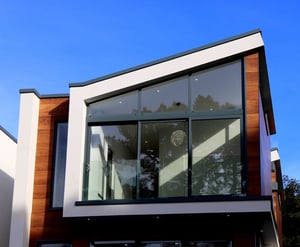 If you're a competitive player in the home building space, then you will need to brush up on what areas homeowners are focused on when building or renovating their home!
The more savings and energy efficiency, from water waste to energy consumption, you can provide a homeowner, the better!
What Makes a Good Window?
A homeowners lifestyle and comfort preference will help guide glass treatment selections, such as window tints or low-e coatings. While a homeowners ideal energy efficiency and overall savings is shaped by the window's ratings.
Understanding Window Performance & the EPA
However, there is a bit more to know than just window ratings and treatments. For example, energy efficient windows have tighter insulation, benefiting homeowners by reducing their energy bills and the exterior noise entering their home.
Why Do U-Factor Window Ratings Matter?
It's important to understand the difference between window ratings because there are several factors that can impact the overall energy efficiency of a window and even decrease homeowners insurance.
The National Fenestration Rating Council (NFRC) tests and creates window rating criteria based on their U-Factor, SHGC and visual transmittance.
Your window's U-Factor refers to the measure of heat gain or loss through the glass. Having a low U-Factor indicates that the window has better insulating properties.
U-Factor values generally range from 0.25 to 1.25 and are measured in Btu/h·ft²·°F. Ideally, Florida homeowners should aim to have a U-factor under 0.30 paired with a solar heat gain coefficient (SHGC) under 0.30.
Brush up on Your Window Rating Knowledge!
It's important for you to stay up-to-date on recent Florida Energy Code requirements for new construction and retrofit projects including the minimum U-Factor variations.
Use the following resources to brush-up on your U-Factor and window rating knowledge and share this info with your customers:
The U-Factor of a window isn't the only important rating to homeowners. However, helping them better understand it's importance adds value.
Taking the time to break down an energy efficient window label and ideal rating ranges that meet your customer's lifestyle and budget needs can increase their overall savings and builds your credibility and trust with them, making you their likely window and door dealer.
Learn more about aluminum and vinyl window performance and the EPA to better understand ideal rating ranges for your customers by clicking the button below.