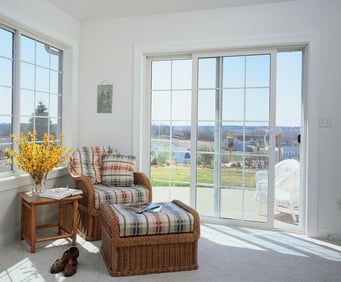 What motivates you to make a purchase from a particular brand? Not all companies, products and services are the same. Here's what you can expect from our window and door company!
Have you ever given any thought as to why you make purchases from particular companies or brands? For example, why do you prefer apple or Microsoft or Nike over New Balance?
Most shoppers who are brand loyal are that way for a reason, be it a better quality product or a cultural belief system. So, what are the factors guiding your window or door purchase--is it company values, customer service, product quality, product efficiency or the effectiveness of it?
With an expansive list of quality companies to buy your windows and doors from, not all always offer a holistic solution for your budgetary and lifestyle needs.
At Eastern Architectural Systems, we get the importance of having a high-performance, quality window that works in your favor by seamlessly providing you comfort and reducing your energy bills. We provide a complete line of custom-made windows and doors, aluminum and vinyl, impact and insulated impact that are sure to fit your budget, lifestyle and architectural design needs.
With both the style and function in mind we're able to provide you with a variety of customizable solutions and peace of mind to boot.
Our window and door solutions are tested for strength and integrity and our products are built with style in mind our windows and doors exceed the requirements and challenges of today's discerning buyer.
From our customers to our partners, EAS integrates three core principles, quality, reliability and integrity, in everything we do, including a wide variety of customizable solutions and peace of mind through quality solutions and warranty protections--transferable warranty, Good Housekeeping Seal of Approval, who we partner with, Florida Product Approved windows and doors to name a few.
EAS: A Window a Door Company You can Depend On
Whether you love shopping or hate shopping, there are elements that you look for when buying a window or door, whether it's a company's values, customer service, product quality, or product effectiveness and efficiency.
EAS offers a variety of multi-faceted solutions designed to save you money and keep your family safe. What window and door brand do you trust and why? Let us know in the comments below. Click the button below to download our product brochure to learn more about us and our window and door solutions for you.