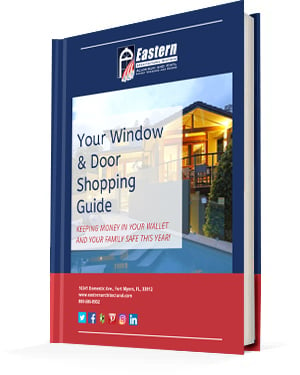 Your home is an investment, and so are the materials you choose to install. It's important to invest in quality products that protect your home, increase its value and reduce your energy bills.
Eastern Architectural Systems (EAS) provides a complete line of custom-made aluminum, vinyl, impact, and insulated impact windows and doors; we're are also the only manufacturer in Florida that produces Earthwise vinyl windows, the only vinyl impact window backed by the Good Housekeeping Seal.
Your Window & Door Shopping Guide covers an array of topics to help you shop for windows and doors that will keep money in your wallet and your family safe this year, including:
The monetary and safety benefits of high-performance windows and doors
The pros and cons of different window and door types, framing materials, and glass packages
The anatomy of a window's moving parts
Click below to download Your Window & Door Shopping Guide and learn about the moving parts of a window, glass and framing options, and why choosing EAS windows and doors truly gives you holistic peace of mind.