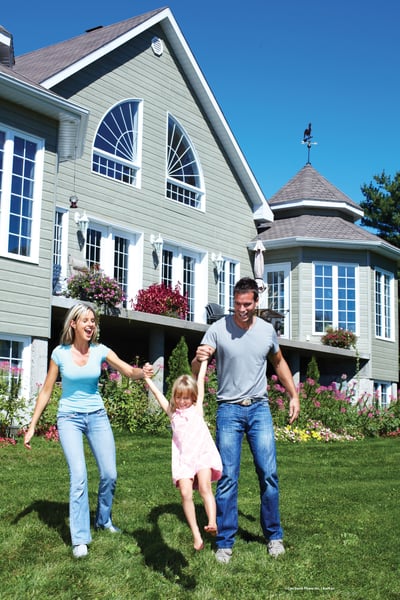 From hurricane protection to security, impact windows are a very smart way to protect your family. Plus, impact windows will provide you with so many additional benefits!
1. Storm Protection – Correctly installed impact windows provide the most protection possible for the interior of your home. Our impact glass is made with two layers of glass and an interlayer, providing an extremely strong and sturdy glass unit. Eastern Architectural Systems uses only the best laminated glass, from suppliers like Cardinal Glass, to ensure quality and to maximize strength. All our products meet Florida's toughest building codes and have product approvals from the most well-known agencies. Next time it looks like a storm is heading your way, you can rest easy knowing you will be protected and safe.

2. Security – Not only does the strength of our glass keep you safe from hurricanes, but it also makes burglaries much harder and more unlikely. Our impact window, with their two layers of glass and interlayer, makes break-ins difficult.

3. Save Money – Our impact windows help reflect outside heat and regulate the temperatures inside your home, which means that you may qualify for an Energy Star rating and could qualify for tax credits! Also, most homeowners prefer to have a glass tint on their impact windows, which is a very effective way to reduce energy costs and save money on your electric bill. Tinted glass absorbs solar radiation as it enters through the glass, thereby reducing heat and light transfer into the room. You can save even more money by choosing a Low-E glass coating. Low-E coatings are applied to the internal glass to separate both heat and light energy. The heat is reflected back to the heat source, and the short wave light can pass through the coating to allow for interior illumination. During the summer, the Low-E coatings will allow natural light in but will keep the inside of your home cooler. This helps provide better insulation and more energy savings all year!

4. Decreased Noise – Our impact windows are ready to not only protect you against the elements, but they also dramatically reduce outdoor noise. Your home is your castle, so why not make it like a fortress without having to sacrifice beauty?

5. Decrease UV Rays – Our impact glass allows normal light transmission into your home without allowing harmful UV radiation. You can filter out 90% of UV rays, which helps protect against any fading on furniture, carpet, drapes, and even artwork. This is important, especially in Florida since we experience so much direct sunlight throughout the year.
EAS' impact windows combine the best of beauty, strength and value. Plus, our high quality products can actually help you save money on a daily basis! So, are you interested in getting all these great benefits for your home?
Check out the Dealer Locator on our website to help you get started with replacing your windows with impact windows! EAS dealers are the only ones in Florida that carry the Good Housekeeping Seal, a 2-year money-back guarantee on top of what is offered through the dealer and manufacturer.
Or, call EAS today at 800-686-8902 to get more information!
---