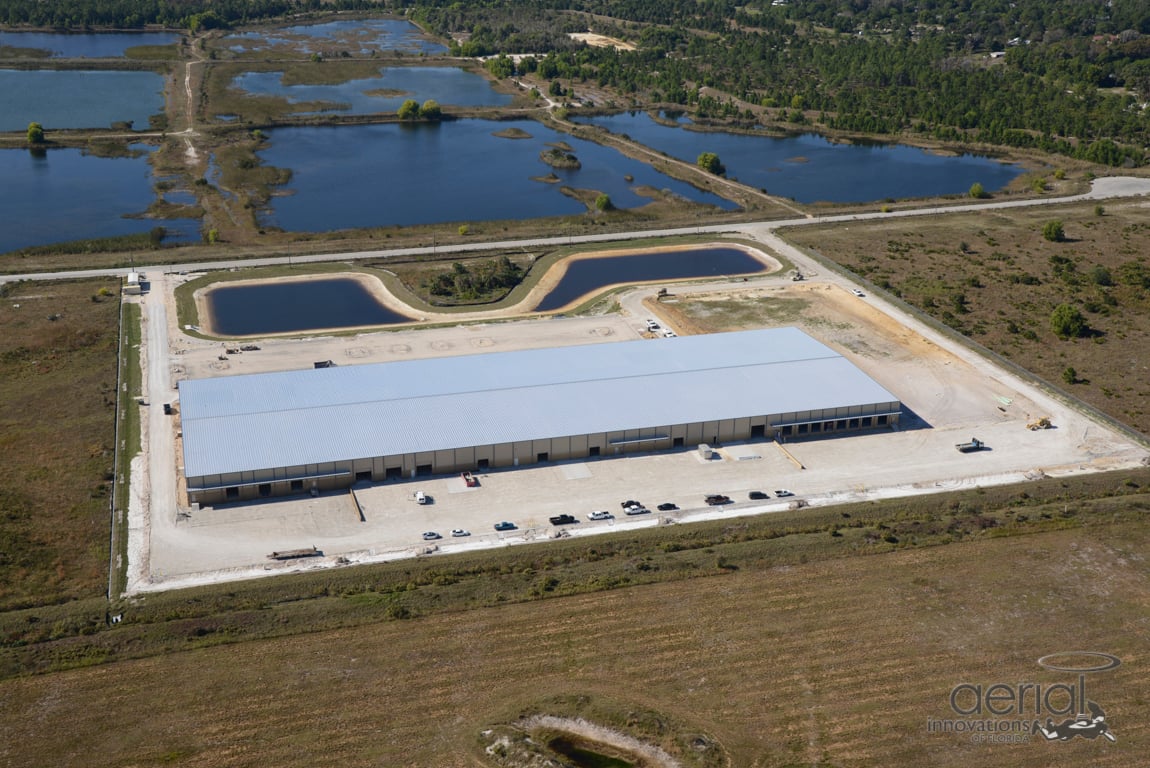 The first major industrial building to be built in Southwest Florida in the last five years
Lake Worth, FL – March 10, 2015 – Eastern Architectural Systems (EAS) today announced that they have moved into their brand new, 172,000 square foot warehouse located at 16341 Domestic Avenue in Fort Myers, FL.
This move will open up new job opportunities and cement EAS' commitment to the Fort Myers and surrounding communities. "The economy is picking up and a lot of the building is coming back", said Owner Greg Weekes. "We are excited and proud to be able to invest not only in our business, but to be a part of this great community. We're here to stay."
Manufacturing both vinyl and aluminum impact and insulated impact windows and doors, all EAS vinyl products are proudly 99.9% manufactured in the U.S.A.. In addition, EAS vinyl products are the only products manufactured in Florida to carry the Good Housekeeping Seal of Approval.
"We invite our dealers to bring their customers to our warehouse so they can see what goes into making a top quality window," said Jim Flesher, Operations Manager. "When the homeowner or builder sees the high quality, rigorous process our windows go through, they won't want to go anywhere else."
To find a local dealer, customers can contact 1-800-686-8902.
About Eastern Architectural Systems
Eastern Architectural Systems (EAS) provides the only vinyl impact window in the State of Florida with the Good Housekeeping Seal of Approval. Tested for strength and integrity, and built with style in mind, EAS windows and doors exceed the requirements and challenges of today's discerning buyer. A wholly owned division of Eastern Metal Supply, EAS is headquartered in Ft. Myers, FL. For more information on Eastern Architectural Supply, please visit www.easternarchitectural.com.
About Eastern Metal Supply
Eastern Metal Supply (EMS) provides just-in-time delivery of aluminum extrusions, hurricane shutters, sunshades, decking, fencing, sign extrusions, and marine extrusions and accessories. This allows customers to order materials as they need them—without having to pay storage fees and tie up their cash flow. With various warehouses throughout Florida and the capability to cut, drill, and polish various aluminum products, EMS saves customers time and money— thereby helping them to improve their bottom line. EMS has a 30 year reputation as a first class supplier of aluminum products and is headquartered in Lake Worth, FL. For more information on Eastern Metal Supply, please visit www.easternmetal.com.
All referenced product names, and other marks, are trademarks of their respective owners