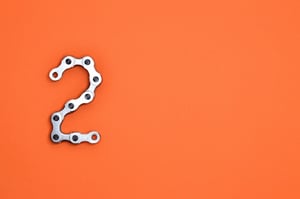 Whether it's a large appliance or an installation, equipping your new purchase with proper coverage for faulty parts or accidents is important because you never know what issues may arise down the road.
Homeowners have plenty of options to protect their investments, such as homeowner's insurance, home warranties, product warranties and more.
When you are making a large purchase, such as windows or doors, it's extremely important to make sure that there are warranties in place to keep you from having to shell out large sums of money to correct any issues that may come up.
Having a warranty gives you a written guarantee, issued to the purchaser by the manufacturer and/or installer, promising to repair or replace the product if necessary within a specified period of time.
There are several types of warranties available, including:
Manufacturer warranties
Contractor warranties
Implied warranties
Expressed warranties
Limited lifetime warranties
Lifetime warranties
2 Types of Warranties
There are two common types of warranties window manufacturers provide, a lifetime warranty and a limited lifetime warranty.
A lifetime warranty is often misconstrued by the term lifetime. People commonly believe it to refer to their lifetime when it actually refers to the window's expected lifetime, which is determined by the manufacturer and based on the quality of materials used.
For example, if it's a window manufactured with lower quality parts and materials, the wear and tear happens at a faster rate, which might make the expected lifetime about 3-5 years.
Whereas, windows manufactured with high quality parts and materials are projected to have a longer lifespan with coverage of about 10+ years.
A limited lifetime warranty is the most common warranty provided by many credible manufacturers and often provides coverage for any aesthetic and performance defects of the window under normal working conditions; however, it may only apply to the parts--not the labor or service.
What to Look for in Different Types of Warranties
It can be challenging to determine exactly what you should be looking for when reviewing a warranty.
You should always read the fine print on any warranty to fully understand the details. Warranty jargon can be a bit confusing, so make sure you take your time to fully understand what you're reading. Click here to get four common replacement window warranty questions answered.
Interested in EAS Window or Doors?
EAS window and door dealers are the only ones in Florida that carry an additional Good Housekeeping Seal, a 2-year money-back guarantee, in addition to the warranty offered through EAS and your EAS dealer.
We also offer a 20-year warranty on our insulated glass windows and doors, a limited lifetime warranty on our vinyl windows and doors as well as warranties on many other products.
Call us today at 800-686-8902 or download our window and door warranty information by clicking the button below!