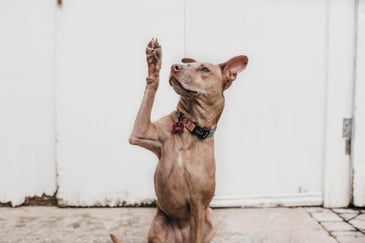 Having warranty protection for your window and door installations is just one of many ways to ensure you have peace of mind.
Every warranty is riddled with different variations and dependent on the manufacturer and dealer.
Some may offer a two-year warranty on one product and a limited lifetime warranty on another; though, the a limited lifetime warranty is the most common warranty offered through a window and door manufacturer.
It's also important to know that not all warranties cover the costs of labor to replace your installation. Most will guarantee that the purchased product is free of defects in material and workmanship under normal use and conditions, but they will only cover the parts.
4 Commonly Asked Replacement Window Warranty Questions
There are several variations and lots of technical jargon associated with common replacement window and door warranties, making it challenging to decipher the details.
That's why we've tackled the top four most frequently asked warranty questions that EAS gets.
Question 1: Do warranties automatically come with my window or door?
Answer: While it's not mandatory to offer a window or door warranty, most manufacturers or window and door dealers will offer a warranty.
However, each may vary in length and quality of coverage. You'll want to carefully read through the details to learn the specifics.
Question 2: Why are warranties important?
Answer: Window and door warranties are important because they give you peace of mind knowing you're purchasing a quality product, so much so that the manufacturer or dealer is willing to financially back the part if there is a defect in the material and workmanship under normal use and conditions.
Question 3: Will I actually use my window or door warranty?
Answer: Hopefully you won't have to use your window or door warranty, but it's there mostly to give you peace of mind knowing that your investment is backed by the company against defects under normal conditions or use.
Question 4: How does my EAS window and door warranty compare to other manufacturer warranties?
Answer: EAS window and door warranties are similar to other manufacturer warranties because they cover the repair and replacement of the window or door parts under normal use and service.
However, there are two main differences between Eastern's warranty and others, including:
EAS dealers are the only ones in Florida that carry the Good Housekeeping Seal, a 2-year money-back guarantee on top of the warranty that is offered through the dealer and through EAS.

EAS offers a 20-year warranty on our insulated glass, a limited lifetime warranty on our vinyl windows and doors as well as warranties on many other products.
More Replacement Window Warranty Questions?
Conditions of a window or door warranty will likely influence whether you choose to purchase such a valuable investment.
We want you to make the best replacement window and door choice that meets the needs of your home and lifestyle. To learn more about our product warranty information, click the button below, or you can click here to browse our window and door solutions for your home.