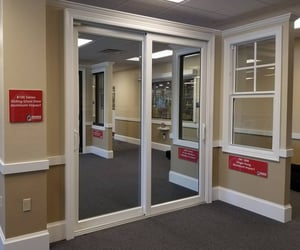 Window and door dealers are each unique and have something different to offer their customers.
Some place a heavier emphasis on customer service while others provide unique interactive, educational experiences.
When you're a window and door dealer, it's important that you put your best foot forward and truly help shoppers envision how the installations you carry will benefit them--and that starts with your showroom!
Best Window and Door Showroom Design of 2019
There are many beautifully designed window and door dealer showrooms that excel in various areas and provide unique shopping experiences.
Each year, the Window & Door Dealers Alliance selects a handful of dealers to recognize as part of their awards program. This year, they recognized window and door dealers for aspects beyond their showroom design, such as community service and charitable outreach, and education and training.
"These prestigious awards, supported by Window + Door magazine, recognize benchmarks of professionalism in our industry, offer new ideas others can implement in their businesses, and highlight the continued development and evolution of companies in the window and door supply chain. These annual awards give us the opportunity to learn about dealers that are an inspiration to the industry—and this year is no exception."
The window and door dealer named for best showroom design in 2019 was Guido Materials, based in San Antonio, TX.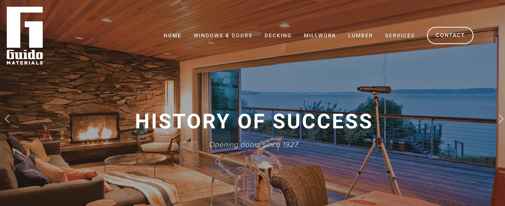 "The overarching vision for the showroom was to offer display settings that feel like a home, making it easy for customers to visualize the products in their own space. That vision came to life in what is now an open, airy and modern showroom offering interactive home vignettes.

What's more, Guido Materials' new showroom design allows for space to host a variety of industry and community events. They have already hosted several successful functions including vendor lunch and learns, industry open houses and architect lectures.

Since moving into the new showroom in September 2018, Guido Materials has increased sales and staffing. The company has also realized a tremendous increase from vendors interested in partnering with the company on marketing activities and events."
4 Elements of Successful Window and Door Showrooms
There are several elements of a successful window and door showroom, but these four aspects of your showroom have a significant impact on your customers' experience, including:
Depth of products on display
Use of technology
How well you set the mood
Available education for shoppers
Have You Visited the EAS Showroom?
EAS manufactures high performance aluminum and vinyl windows and doors that proudly boast the Good Housekeeping Seal of Approval, manufactured in the U.S.A, are HVHZ and ENERGY STAR Certified and are all Florida Product Approved!
Our dealers are more than welcome to bring their customers to our facility for a behind the scenes look at what goes into making a top quality window. You can also visit our new showroom while you're there!
"When the homeowner or builder sees the high quality, rigorous process our windows go through, they won't want to go anywhere else."- Jim Flesher, Operations Manager.
To learn more about EAS products, click the button below to download our full product brochure.